A Reason for Hope or just the Same Old Dog with a Few New Tricks
With the announcement of Roy Hodgson's first squad for a major tournament, is it a reason to start to believe in the restoration of pride in our national team. Or as with the majority of managers who went before him, will Roy just manage to sustain the false hope that usually goes hand in hand with the three lions on tournament duty.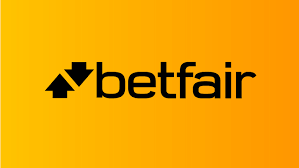 Roy's squad didn't really bring any real surprises, with the exception of the inclusion of Alex Oxlade-Chamberlain and the bemusing omission of Micah Richards; unfortunately that neither excites nor disappoints.  We appear to have been left in a state of limbo, with nobody wanting to go all out and make a bold statement regarding England's chances and the possibility of winning the tournament.
Without meaning any disrespect to the senior players, a good number of the squad are the same players who disappointed so emphatically at the World Cup in South Africa, which doesn't inspire any real confidence. So again we are counting on the potential those players bring with them to perform well, with many of them having had fine seasons domestically and some even coming into their best form in recent months.
The newer additions to the squad could bring a breath of fresh air with a childish exuberance and fearless attitude similar to that of the team of young Germans who surprised everyone, including their own supporters. With precise and powerful displays in South Africa, managing to brush aside the "mighty" England and narrowly being edged out to the eventual winners at the semi-final stage, Andy Carroll has started to display the attributes and ability that compelled Liverpool to put such a huge price tag and burden on his shoulders. Jones and Cahill took a high profile move to big expectant clubs in their stride, with the latter putting in commanding and disciplined displays against the mesmerising Barcelona in both legs of the Champions League semi-final. Add to that the young and explosive Welbeck, then the small ray of hope slowly begins to seep through the clouds of pessimism that Roy Hodgson's appointment brought with it.
So maybe for a change we can and should approach this tournament with hesitant optimism, which is seldom expressed by the public when it comes to the national team. For once just appreciating being there and enjoying every moment as best we can, for however long it may last.