England Roll Over Moldova
Last night marked the official start of the road to Rio for the World Cup in 2014 and a chance for Roy Hodgson to put his stamp on the England team; after stepping in last minute for the recent European Championships.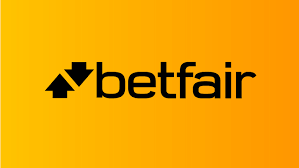 A lot of people had expected a cull of the ageing players, bringing an end to the so called golden generation that disappointed when they were expected to excel. But that wasn't the case as Hodgson named several older players for his squad for the World Cup Qualifiers.
The mix of experience players approaching the final years of their profession and youthful exuberance, certainly paid dividends in last night's opening Qualification game against Moldova. Admittedly it wasn't the biggest test for Hodgson's tactics and versatility, but it has to be said that he got everything spot on.
Under previous managers and regime's, England have appeared nervous and cautious against weaker opposition, often depending on conceding a goal before getting into any kind of stride and imposing their expected dominance; even then we were lacklustre in front of goal and just managed to scrape through.
England burst out of the blocks last night, playing with an unfamiliar pace and fluidity, zipping the ball around like a pinball machine. Even when put under pressure by opposing players, it was a welcome change and a pleasure to watch.
Tom Cleverly and Alex Oxlade-Chamberlain looked to stamp their authority and impressed throughout, as Gerrard and Lampard rolled back the years and provided the perfect anchor for the team; allowing the team to break forward without fear. It appears we finally have a manager who can play them both in the same team, without compromising their individual abilities or stifling one another.
But for us, playing James Milner on the wing leaves the team unbalanced and slightly predictable. In the formation deployed last night a dynamic winger like Theo Walcott or Aaron Lennon, who can burst in behind defenders and catch them off guard, would complement young Alex on the opposing wing.
With the confidence in the squad flying high, it will be interesting to see as Roy lines his team up against slightly stronger opposition; like the Ukraine on Tuesday. But for now let's just embrace the positive of last night's resounding victory and give Hodgson the credit he clearly deserves.