Getting Value from your Betting
If you are new to online sports betting you'll no doubt already know you're taking a small gamble, but there are ways you can maximise your winnings and truly get the best value from your bets. One of the most important things you can do is to open accounts at more than one bookmaker site.
Place a Bet Online recommend that you actually open at least four. You may be a little perplexed as to why this is something we strongly advise? We will explain exactly why we feel this is an absolute must.
Free Bets
Almost all online bookmakers offer new customers a free bet upon signing up with them; they call them a welcome bonus. These can range from £10-£200 depending on who you choose to open your account with. Bookmakers are desperate for your custom and are willing to give you free bets in the hope that once you have opened your account, you'll take the easy option and stay loyal to them.
Loyalty can sometimes be a benefit but in the dog eat dog world of betting, loyalty can quite simply cost you money and eat into your profit.
Betting is a personal mission to make money so it really is quite simple, the more bookmakers you join the more free bets you will get and the more you can profit from them!
Getting the Best Odds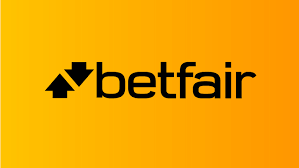 Getting the best odds is key to making a continual profit from betting. In any attempt to make money you are always going to go with the bigger better offer, it's just basic common sense; this applies in exactly the same way regarding betting.
Believe it or not, different bookmakers see sporting events very differently and the odds that they offer, express how they feel about a specific outcome.
If you stay faithful to one bookmaker you are limiting your options and agreeing to win less profit over a period of time. On average your winnings will be around 15% lower than if you backed your selection at the best possible prices across a range of online bookmakers; in order to get the best value for your money you must shop around!
Here at Place a Bet Online our aim is to make your betting experience a more enjoyable and profitable one and in order to do so we review the best odds from the best and most reliable bookmakers online.
Our sports previews will always highlight the best odds on offer and we will also provide you with information on the best deals, free bets and promotions available.
For the latest and best online betting offers, check out our TOP OFFERS section for free bets, cashback, and betting specials.
Cashback, Bonuses and Promotions
One of the best ways to enhance your winnings and in some cases even reduce your loses, is through the regular promotions each bookie has for their customers.
For instance, Ladbrokes regularly offer money back on goal scorer markets. Betfair offer enhanced odds on channel 4 live racing and most offer percentage bonuses on specific accumulators.
By comparing the offers on each website you can really clean up and cash in.