HDA15 Football Jackpot at Colossus Bets
One of the most revolutionary betting sites of the last few years, has just added to their amazing betting line up. Colossus Bets home of the £10,000,000 Colossus and the world's biggest football and sports jackpots, have launched a brand new football accumulator pool known as the HDA15. The £1,000,000 HDA15 Football Jackpot pool differs slightly from their usual pools bets, but still has the same massive jackpot.
HDA15 Football Jackpot is similar to the Littlewoods pools, which was a favourite of most of our parents; with you predicting Home/Draw/Away (HDA) pools and traditional accumulator markets.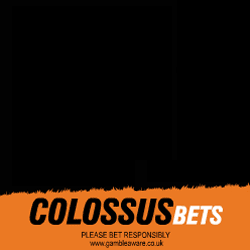 When asked about HDA15's inception, Bernard Marantelli, founder of Colossus Bets said: "Several operators currently run small 1X2 pools, and while they may reach £1,000,000 once a year, when won they revert to £100,000 or less and take months to grow again. Colossus Bets will put them to the sword and consolidate all players into a weekly pool with a minimum £1,000,000 prize, with the capacity to reach £10,000,000."
The Colossus Bets HDA15 Football Jackpot will also offer players industry-leading Fractional Cash-In, enabling them to bank profits from their tickets as legs progress.
What is the HDA15 Football Jackpot?
The £1,000,000 HDA15 is a weekly 15-leg pool bet with a minimum £500,000 win fund and a minimum £500,000 bonus.
A full unit will cost you just £2, but like all Colossus pools, the HDA15 can be played for as little as 20p. This way you have the flexibility to bet within your budget, but the less you bet the smaller your portion of the jackpot will be, should you win.
Any winners of the 'win fund' will have a free pick on the outcome of one further football match the following week, to try and land the £500,000 bonus.
The £1,000,000 HDA15 is available on the Colossus Bets website, as well as a customized smartphone and tablet experience on your mobile.
This new pool offers football punters better value with minimum stakes and larger potential pay-outs, than comparable fixed odds accumulator bets.
As with all Colossus Bets pools, players will be able to take advantage of their unique Fractional Cash-In feature and bank profits from their HDA15 Football Jackpot tickets as each leg progresses.
If you're not already a Colossus Bets player and are intrigued by the huge jackpots available, then head on over to find out more.