Is Luis Suarez Chomping at the Bit for a Move?
Following his recent and despicable antics, Luis Suarez has thrust himself back into the limelight and forefront of the footballing media. He has even singlehandedly managed to overshadow a record breaking twentieth league title for Manchester United, with most media outlets turning their attentions back to the controversial Uruguayan the following day and every day since.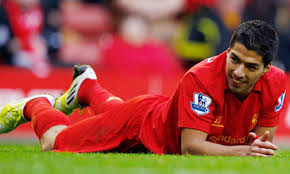 Despite the many incomprehensible actions of Suarez, he still divides opinion, especially between Liverpool supporters. When he is focused on the task of getting a win for his team and finding the back of the net, there is no doubting that he is one of the most talented strikers around. But when he flips the switch, the general reaction from most football fans is one of astonishment.
His career has been littered with crazy antics, which include a match winning save for Uruguay during a World Cup Quarter Final and now infamous events involving Patrice Evra; but this recent assault has us thinking back to the last days of his Ajax career due to the similarities.
Suarez had long been tipped for a move away from the Dutch giants due to his outstanding form, but the clubs hierarchy were reluctant to let him move on. During this time Luis appeared to become more and more frustrated as Ajax dug in their heels, that frustration spilled over during a game with PSV Eindhoven in 2011 when he bit Otman Bakkal on the shoulder.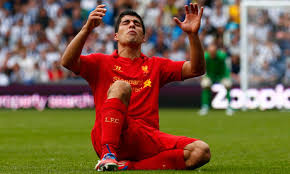 This incident landed Suarez with a seven match ban and that game turned out to be his last for Ajax, following a summer move to Liverpool; but could history be repeating itself.
The much publicised troubles at Liverpool and their drop in league stature recently, have led to season long rumours that Suarez could be on his way out of Anfield. With some high profile suitors believed to be lining up to tame the beast, is this Luis' attempt to again force a move with actions unbefitting of a professional footballer and role model.
As Liverpool fans we will be sorry to see the club lose a player of his undoubted footballing ability, but there is only so long you can try to defend the indefensible. Liverpool are bigger than any one player, especially a player who is slowly destroying the image and appeal of one of the most iconic footballing institutions in the country; if not the continent.
In our opinion Liverpool should see out the season with Suarez serving his ban and in the summer do their utmost to get the best possible price for a troublesome player. Replacing him won't be easy, but we're sure with him gone there will be plenty of high quality players instantly more open to joining a team of Liverpool's stature.