NFL Accumulator Betting Tip 021212
Can we make it seven correct predictions in a row?
It's NFL on Sunday and although there are plenty of tantalising games to get even the most novice of football fans excited, there is likely to be some sombre undertones rumbling around every stadium today, following the shocking suicide of Kansas City Chiefs Linebacker Jovan Belcher.
Belcher is believed to have shot and killed his on-off girlfriend before driving to the Chiefs Arrowhead training facility and turning the gun on himself, in front of head coach Romeo Crennel and general manager Scott Pioli.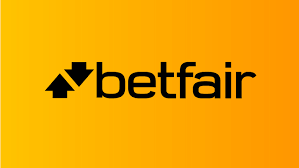 Despite the tragedy, the Chiefs have consulted with NFL officials and the game against the Carolina Panthers will go ahead as scheduled.
As such normal service is resumed and we have reviewed today's game and come up with the following accumulator; we think there's a real good chance of us keeping our winning streak going.
Minnesota v Green Bay
After being humiliated at the giants last weekend, Green Bay are going to be fired up for the visit of the Vikings making this an easy win on paper.
San Francisco v St Louis
The 49ers are on the road this week and have been formidable this season as they top the NFC West. Whereas the same can't be said for the indifferent Rams, who struggle to find any form.
Houston v Tennessee
The Texans are still flying high and this seasons surprise package are in with a good shot at gaining a bye and home field advantage for the play offs.
Tampa Bay v Denver
The early season losses as Peyton Manning found his feet at mile high seem a distant memory, the Broncos have bolted the barn and it feels like Manning has been running their offence for years and that run is on a great standing to continue.
Indianapolis v Detroit
This is a risky one to pick as Detroit can be a daunting place to visit, especially for a rookie quarter back, but Andrew Luck has already stepped up in a big way and his confidence is running high, this is certainly going to be a game to watch.
As per usual the best place to back any American sports this season is Betfair and they are offering this accumulator at 7.5/1, with a 20% bonus on available on your winnings.
A £20 bet free to new customers, would ordinarily return £150 but their bonus that increases to £180.
You can open your new Betfair account.