Sky Bet Transfer Fund
As if you weren't looking forward to the new season enough, we've just found two great reasons you're going to love it even more. Sky Bet are currently offering customers the chance to win a season ticket for any Football League Club and take part in the new Sky Bet Transfer Fund (full details below).
Both these fantastic competitions are just the start for the Sky Bet Club and we'll be keeping you updated with details of new offers, as and when they come up.
What is the Sky Bet Transfer Fund?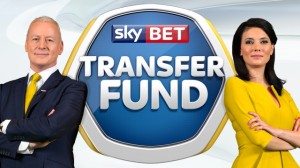 To celebrate their sponsorship of the Football League, Sky Bet is giving players the chance to win £250,000 for your Football League club to spend in the next transfer window; along with £5000 all for yourself.
To take part in the Sky Bet Transfer Fund all you need to do is select your team, then for every £1 you spend on winning or losing bets during the promotion, you'll earn a Transfer Fund token. At the end of the promotion, the tokens will be entered into a prize draw and a winner selected.
Claim Your Sky Bet Transfer Fund Here!
All New Sky Bet Club
Today also marks the launch of Sky Bet's brand new and improved loyalty scheme, The Sky Bet Club.
The Sky Bet club is designed to be the new home for rewards and offers that are exclusive to Sky Bet customers.
Sky Bet have started it up with the aim of helping their players get more from their betting, in terms of both engagement and of course profit.
Sky Bet believe that the focus on rewarding loyalty is a key part of keeping players happy, as well as separating them from other online or mobile bookies and the perfect opportunity to increase a players profit.
As part of the new Sky Bet Club, players will receive a weekly free bet offer, as they have done in the past. However, the offer is changing slightly to make it far more rewarding
Bet £25 a week, get £5 free
So with the free bet club in addition to the Sky Bet Transfer fund, there are two more great reasons for you to join the Sky Bet team and open your account for free today.