Spain Inflict Penalty Pain on Portugal
Portugal surprised Spain by coming straight at them and having the better of the early exchanges.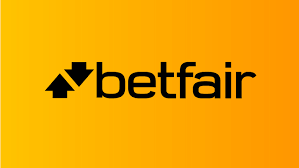 Cristiano Ronaldo in particular has an air of confidence, as Spain seemed in unfamiliar territory when they were forced to defend.
Spain were visibly shaken and panicking on the ball as Portugal closed down quickly to wrestle for possession.
It took 28 minutes for Spain to register their first attempt, uncharacteristically from a long ball, which was held up by Negredo as he waited for his team mates to catch up.
The ball was worked to Iniesta who was on the edge of the box, but his shot was curled over.
Portugal responded in kind as they continued to pressure Spain in possession, Pereira nicking the ball which fortuitously found its way to Ronaldo, whose shot went inches wide.
After regrouping at half time, Spain returned to the field with more purpose as Del Bosque was forced to make early changes.
As Spain tried to control possession, the game turned scrappy with a spate of yellow cards.
Ronaldo had his opportunity to give Spain the lead when he was fouled by Arbeloa 30 yards out, he took his trademark stance but the ball couldn't dip quickly enough.
Portugal had the best opportunity of the 90 minutes as they broke quickly, creating a three on one scenario.
The ball was pushed to Ronaldo in acres of space, but the Real Madrid man blazed over.
With extra time required it was Spain's turn to dominate as they looked desperate to avoid penalties.
They should have had the ball in the net through Iniesta; Jordi Alba wriggled his way into the box and pulled back to Iniesta.
Iniesta controlled and placed his shot towards the corner but was denied by a fantastic save from Patricio.
Portugal's defending was desperate as Spain's pressure was relentless but penalties ensued.
The first penalty for either side was saved magnificently by Patricio and Casillas respectively.
The next five penalties were despatched with fine precision, but it wasn't to be for Bruno Alves.
Having already walked up to take his penalty he was sent back by Nani for skipping his turn, when he eventually stepped up he proceeded to blast against the bar.
Cesc Fabregas then stepped up and sent Spain to the final courtesy of the post.