US Presidential Election Betting – £1000 Bet Bonus Offer
Caught US election fever? Then take part in Betfair's Presidential Prize Poll!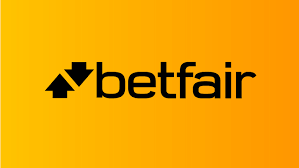 The worlds of US politics and online casino gaming may not seem like the most obvious of partnership, but Betfair has miraculously brought them together with its Presidential Prize Poll incentive.
Launched last week and set to close on US election day (November 6th), the promotion calls on gamers to pick a winner of the race to the White House by following one of two online casino games.
Think Barack Obama has what it takes to secure a second term? Then go with the Robin Hood arcade game, which is currently offering a jackpot of more than £92,000. Alternatively, if you reckon businessman-turned-politician Mitt Romney has the presidency in the bag, follow Who Wants to be a Millionaire.
The 50 gamers to notch up the most spins on these games by the time election day arrives, will walk away with bonus bets for their efforts.
Come November 6th, the game with the most spins of at least £1 will be declared the winner, with the player to contribute the highest number of eligible wagers towards this title bagging themselves £1,000 in bonus bets. Prizes of between £10 and £500 are up for grabs to the people who find themselves from 50th to second places on the leaderboard.
If you end up backing the losing game, don't fret, your efforts won't go unrewarded. The player to rack up the highest number of spins on this game will win £500, with the other prizes ranging from £5 to £150.
All players who are eligible to receive bonus bets will have them applied to their accounts by November 9th.
Before your winnings can be withdrawn, you'll need to wager them once through any Betfair Arcade game or series of games.
The bonus bets are valid for seven days after being added to your account. If you don't use them within this timeframe, your winnings will be lost, so make sure you remember to get wagering once you've picked up your prize!
So make the Election process more interesting and join in the fun at Betfair today.