Will Roberto Martinez be Seeing Red?
The rumours doing the rounds this morning suggest that Liverpool owner John Henry could be about to take a swift change of direction, in the hunt for a new manager.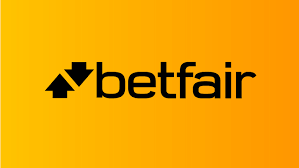 It's been no secret since the surprise sacking of Liverpool legend Kenny Dalglish, that Roberto Martinez was considered the top contender for the role; with the majority of bookmakers placing him as favourite.  With meetings between Martinez and club officials being highly publicised, no thanks in any small part to the daily updates from Wigan Chairman Dave Whelan and his insistence to make private matters very public.  It now appears Brendan Rodgers is likely to be installed, as Liverpool prepare to make a fresh approach for the young and promising Swansea manager.
Rodgers had initially rejected the opportunity to meet with representatives of the club, stating his intention to see out his project at Swansea as his reason.  The initial thought was that he was less than impressed with the Liverpool's handling of their recruitment process, in what appeared to be a blitz approach on any manager who would or could be open the thought of managing the club.  If the rumours do in fact have some substance then a second approach may not be rebuffed.
Fans of the club appear to be far from impressed with the current shortlist for the post, especially with managers to the calibre of Frank Rikjaard, Didier Deschamps, Andre Villas-Boas or even previous manager Rafael Benitez being available; or appearing to be open to the opportunity.  Although the thought of bringing back the manager, who for us was partly responsible for the demise of the team in the first place, by selling world class players and bringing in injury prone and substandard replacements, leaves us feeling a touch nauseous.
Another option available to the club which could appease the fans fears in both the long and short term, would be the installation of an older manager with an impressive club pedigree like Fabio Capello. Who would not only stabilise the ship but possibly progress the team forward at a quicker rate of knots than the younger and less experienced candidates currently being courted.
This would then open the door to the possibility of bringing back the Anfield boot room policy which has worked so well in the past.  In this scenario Jamie Carragher, who is approaching the end of his playing days, appears keen to take his coaching badges as well as expressing his desire to one day manage the club he adores; under Capello's tutelage that dream could become a realistic possibility.
With the majority of the media pointing to a decision being made this week, we're sure there is still plenty of time for a few more twists and turns, though depending on the eventual appointment we could even be back on this roller coaster again next year.
There is still time available to place a bet on the outcome, so here are a selection of the odds available on King Kenny's possible successor:
Brendan Rodgers 1-4
Roberto Martinez 5-1
Andre Villas Boas 33-1
Jurgen Klopp 33-1
Rafael Benitez 50-1
Josep Guardiola 66-1
Fabio Capello 66-1
Steve Clarke 66-1
Didier Deschamps 66-1
Jurgen Klinsmann 66-1
Frank Rijkaard 80-1