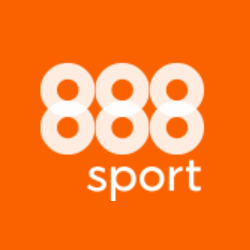 International Goal Rush and Accumulator Tips
Being as 888sport are offering some great betting at the minute, here's our international goal rush and accumulator tips for tonight; plus a little bit of an insight into international friendly betting.
Usually Internationals matches are good for a solid accumulator and a large percentage of them come in. Especially with World Cup and various other International qualifiers pairing the big boys against the minnows, to ensure quality in the final tournaments.
But international friendlies can sometimes be a bit of an enigma, although always good fun to bet on, due to their unpredictable nature and we think these bets stand as good a chance as any to come in.
Goals Galore
France v Germany
Both teams are likely to field 50/50 teams, mixing vastly experienced players with those who have less or next to no experience at international level. This always leads to mistakes and goal scoring opportunities, and the quality of players likely to be on show should guarantee at least a goal each.
Wales v Austria
No offence to our neighbours from the west, but there is usually a good chance of most oppositions scoring and being as Austria have had more success at international level then it should be no different tonight. But with players like Bale and Bellamy at their disposal, they certainly possess a realistic threat in front of goal.
England v Brazil
This match has become a bit of a regular fixture in recent years and generally prove very entertaining, with highly skilled samba stars wanting to show their stuff to the European viewers. Although neither side is likely to run away with a comprehensive victory we do think that a low scoring draw is on the cards, with Hodgson no doubt setting his team up in his usual disciplined style.
£10 bet returns £52.
Four fold
Portugal v Ecuador,
Paraguay v El Salvador,
Scotland v Estonia,
Sweden v Argentina.
The first two teams are a bit of a no brainer and should have no problems getting the win, although Sweden provide stern opposition for Lionel Messi and his compatriots. They should have enough strength throughout their team to win.
Ordinarily I wouldn't touch Scotland but having had a change of manager, everyone will be out to impress and impose themselves in to Gordon Strachan's thoughts for future matches.
£10 bet returns £60.
Home Nation Wins All Round
We know this is a bit of a long shot but just can't resist it. Whenever all the home nations are playing on the same night this is our favourite bet and is always worth a couple of quid; it has also been known to come in on occasion.
England, Scotland, Wales, Rep Ireland, N Ireland win returns £80 from a £2.