F1 Betting Tips – Brazilian Grand Prix
| | | | |
| --- | --- | --- | --- |
| Race Winner | Bet365 | Betfair | 888 |
| Vettel | 2/1 | 5/2 | 2/1 |
| Alonso | 5/2 | 7/2 | 5/2 |
| Webber | 12/1 | 14/1 | 12/1 |
| Button | 9/1 | 10/1 | 10/1 |
| Hamilton | 11/4 | 9/2 | 7/2 |
F1: Brazilian GP Preview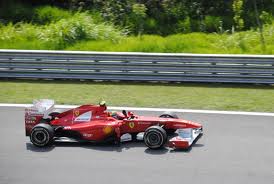 Pre Race Podium Predictions:
1) Hamilton,
2) Vettel,
3) Webber.
So the climax of the Formula One season comes to Brazil, with the 2012 title to be decided between Ferrari's Fernando Alonso and Red Bull's Sebastian Vettel. This years championship has been exceptional, with an array of different drivers winning the first seven races and it's been great to see the likes of Mercedes, Williams and Lotus-Renault amongst them.
Although the drivers championship looks to be a foregone conclusion, with Vettel 13 points ahead of Alonso. Sebastian has raised concerns of reliability with the Red Bull, following Mark Webber's retirement in last weekend's US Grand Prix with an alternator failure.
Over the past three races in Interlagos the Red Bull has been strong and taken the chequered flag, but this is also a track where Alonso is most comfortable. Most notably last year where he overtook Jenson Button round the outside of a tight turn 6 of the Ferradura which is not somewhere you would possibly overtake! Fernando knows that Sebastian is prone to making mistakes when under pressure, so be sure to see the Spaniard pushing Vettel right down to the last corner.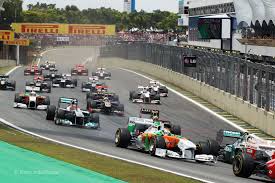 I'm sure Lewis Hamilton will want to end his last race with McLaren on a high this weekend and with his race win in Austin last week fresh in his mind and with no chance of winning the title, he will be all out to take the win with him into the winter.
This also looks to be the last F1 race for Michael Schumacher. The seven times world champion has had mixed results since his return to the sport and without a win in the past three seasons both him and Mercedes have decided to part company. I'm sure though that this is not the last time we will see Michael in some involvement with the sport.
KEY STATS:
Venue: Autódromo José Carlos Pace (Interlagos), Brazil (1972-1977,
1979-1980 and 1990-present),
Length: 4.309 km (2.676 miles),
Laps: 71,
Lap record: 1:15.324, Mark Webber, Red Bull (2011),
2011 Winner: Sebastian Vettel, Red Bull,
DRS Zone: After turn 3 on the back straight.
Weather Forecast:
Saturday: Cloudy with chances of rain (19 Deg C),
Sunday: Cloudy with chances of rain (21 Deg C).