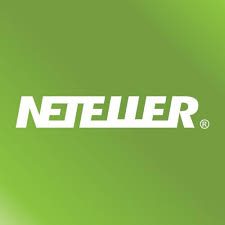 Sports Betting Sites Using Neteller
You've probably noticed the growing number of sports betting sites appearing online; we at Place a Bet Online certainly have. For many the choice of which site to sign up with can be difficult, our preference has always been those who offer great odds, fairness in their payments and secure banking. It's the last one we're taking a look at here and more specifically the sports betting sites using Neteller.
The instant banking method Neteller, is a firm favourite amongst many online gambling and betting sites. Mainly because of its simplicity and the fact it provides safe and secure banking. To register with Neteller you merely click on their logo via the sports betting site and provide your personal details.
When you're ready to deposit using Neteller

They will provide you with a list of banking options, but you'll notice that each has a small handling fee displayed as a percentage of the amount you deposit. So if you were to use your debit card and add money to your Neteller account, you'll notice an addition of between 1.9 – 4.95% depending upon the branch of bank.
When the money is in your Neteller account you can use it to bet with whichever sites accepts them.
Best sports betting sites using Neteller include;
When you're ready to withdraw

If you win big and decide that you want to withdraw your credit, you can then move it into your Neteller account from the sports betting site. To then return it back into your bank account there is again a small transaction fee.
Most players keep their funds within Neteller and use it on different sports betting sites or even casino and bingo sites; depending on the offers available.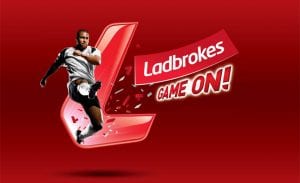 Of course the main element that will jump out at you is the transaction fees, but the benefits far outweigh the disadvantages. These include;
Increased banking safety and security, because you only need to give your bank details once to Neteller and all funds are stored on an e-wallet,
It's not just the online sports gaming giants who are fans of Neteller, because many other online companies provide this as a banking method,
Because your gaming credit is in your e-wallet, you'll find registering and funding any of your accounts is quick and easy; now that sounds good to us.
Pay by Phone at Neteller Betting Sites

Finally if all of this wasn't exciting enough a huge benefit to sports betting using Neteller, is the fact that you can deposit using pay by phone bill.
Boku mobile billing is the option of adding credit to your Neteller account (with a small fee), which is charged to your mobile phone bill. You only need to provide your 11 digit mobile number to Boku for credit to be added, making this process even more financially secure; then you pay it off when the phone bill comes through.
Boku alike Neteller is rapidly becoming a banking phenomenon and it's clear to see why. As well as secure banking you can manage your money throughout the month, rather than blowing it in the first couple of weeks. They tend to cap the maximum amount you can deposit initially, but this will increase over time.
All you have to do now is decide which incredible site you're going to head to? But to be honest they're all pretty good in ensuring you get the best sporting offers around.
Welcome bonus and transaction fees stated in this article are subject to change.