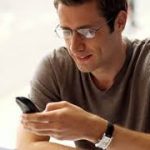 Bet Using Mobile Phone Credit
When researching the ability to bet using phone bill credit, we were quite surprised. Believe it or not, of all the research and articles we have done, this was the hardest. But we were undeterred in our efforts to find boku betting sites and bookmakers who let you gamble with phone credit.
We finally found some mobile betting sites that allow you to bet using your phone bill. Plus it's not just contract phones that can utilize mobile phone betting; it's also a great way to use up or cash in excess pay as you go credit.
With so many top bookmakers taking to the streets with mobile betting apps, we thought this would have been one of the easiest articles we have had to research. But to our astonishment, only a small number of sites offer Boku sports betting; similar to what we found with virtual betting sites. Boku is the facility to make betting account payments via mobile phone credit. Obviously other large payment providers are also accepted.
Luckily some of Britain's top bookmakers let you pay with mobile credit, so when you deposit using phone bill, it is handled safely and securely. Which begs the question, Which betting sites let you bet using mobile phone credit?
Best Boku Sports Betting Sites
To be honest it doesn't surprise me that Paddy Power are part of the mobile revolution, albeit not directly. Consistently one of the top performing betting sites available, Paddy are generally at the forefront of new technology and betting markets and it's easy to see why they are one of the nation's top bookmakers.
Whereas Boylesports and Titanbet are two of the biggest rising betting online and mobile sites and have chosen to get an edge on their competitors, by allowing you to bet using mobile phone credit. Your deposits are charged directly to your phone bill using the revolutionary Boku pay by mobile system.
*Boku deposits accepted via Neteller
Why Choose Paddy Power to bet using phone bill?

We personally have a Paddy Power account and place most of our bets with them. As well as offering great odds on a plethora of betting markets, they also have the most comprehensive range of cash back offers that actually pay out. During the Cheltenham Festival in 2013 they offered such a good money back offer, their system went offline for a while as customers scurried to claim their money back; which cost them well in excess of £1m.
In the power play section of their site you'll also find enhanced odds for bets that would normally not be worth backing. Paddy like to throw their customers a bone by increasing the appeal of these bets, with higher odds than you could possibly find anywhere else; thus increasing the chances of a profit.
Paddy Power Boku Betting
Paddy Power have telephone betting accounts, but unfortunately don't directly let you bet using phone bill; however we have a handy little work around so that player can gamble with phone credit. Neteller have recently started accepting Boku betting deposits, so you can still add payments to your phone bill. There is a small transaction fee for using boku mobile carrier billing at Neteller, Which changes depending on your country of residence. But we don't feel it's enough to put anyone off.
Obviously the choice is down to you, but as a fellow bettor I couldn't recommend them highly enough. But you could also check out these Neteller sports betting sites.
Siru Mobile Phone Sports Betting Deposit
If you happen to reside in a Nordic country then we have some amazing news! Sports betting enthusiasts in Finland, Sweden and Norway can use Siru Mobile payments to make a deposit. Siru is also available in the UK, but unfortunately no betting sites are offering it to British players at the moment.
There is one big benefit of making a phone bill sports betting deposit using Siru, bigger payment limits. Unlike Boku pay by mobile and payforit, deposit limits are a little higher at €60 per day and €300 per month.
Currently there is only one sportsbook offering Siru mobile depositing, allowing you to bet using phone bill. Comeon are a lesser known sports betting site but don't let that put you off. They have all the latest betting markets, as well as offering betting essentials like in-play and cash out betting sites. They also also offer an extensive range of casino games including live casino.
Where else can you bet using mobile phone credit?
Looking for something other than Boku sports betting to spend your mobile phone credit on? Why not give these highly respected casino sites a try, as they also allow you bet using your mobile phone credit.
Fruity King is the biggest mobile casino available, with slots, poker, roulette, bingo and even greyhound racing available to all customers; so there's plenty for you to choose from.
Phone bill casino sites have been around a little longer than sports betting ones, so there are more options available. In fact we have an entire section dedicated to phone bill and Boku casino sites.
If your a fan of quick and easy mobile depositing, but don't want the amount added to your phone bill; you may prefer sites that accept apple pay or the unique coral connect card?