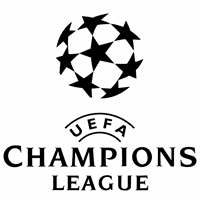 2015 Champions League Final Betting
Now the curtain has closed on yet another thrilling Premier League season, all the focus turns to cup finals; our last few chances to get the beers in and watch a competitive game before the dreaded summer drought. The last of those cup games is the 2015 Champions League Final, which takes place on Saturday 6th June in Berlin and Place a Bet Online are pretty excited!
There is also a battle taking place for the bookies, as each online and mobile bookmaker tries their hardest to convince punters they have the best 2015 Champions League Final betting odds and offers.
2015 Champions League Final Preview
Juventus take on the might of Barcelona in the 2015 Champions League Final and the atmosphere inside the Olympiastadion, is sure to be as absorbing as any previous finals. Juventus cruised to a fourth consecutive league title and are looking to add third European Cup to their impressive trophy haul.
Barcelona however are a little more accustomed to the big stage, as Luis Enrique is looking to lead the team to their third success in the tournament in six seasons, having been victorious in 2009 and 2011. In fact it's hard to believe that despite their wealth of talent and dominant playing style, they have had to wait four years.
Both teams feature players who have previous final experience, youthful exuberance, and a winning mentality, making them perfectly matched to produce an enthralling encounter that could go either way. But will the Catalan giants be crowned kings once again, or will the Old Lady claim victory?
2015 Champions League Final Betting Offer
This heavyweight doesn't do gimmicky player acquisition offers, they rely on a standard welcome bonus of up £200. With good solid odds, notably some of the best available, as well as lucrative promotions for existing customers, why not enjoy the same great bonuses you've had all season in the 2015 Champions League final.
Our Predictions
Juventus Win
Messi First Person to Score
Suarez Anytime Scorer
Tevez Anytime Scorer
Juventus 3 – 2 Barcelona