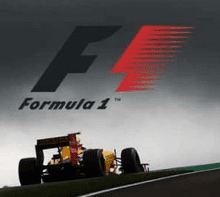 2016 American Grand Prix Preview
We're entering a crucial period in the Formula One season, it all starts with the American Grand Prix. What does Lewis Hamilton have to do to get back in the title race? For a start he needs to win all of the last four races, this will give him all 100 of the points remaining.
Should Nico Rosberg come home second on every race, he'll secure 72 points and with it the F1 World Championship. So basically Lewis has to perform out of his skin, as well as pray for a minor miracle. Expecting Rosberg either fail to finish one race, or be worse than second in a few of them is a lot to ask.
Rosberg started on pole last year, but lost it at the start as Lewis pushed him wide on the first corner. Far from being one of Hamilton's best drives, but he did hang on to take the win three seconds in front of Rosberg.
The race looked as if it might not have gone ahead, due to the rain on Saturday and Sunday morning. But luck was on their side and it dried for the race, otherwise it would have been a disaster.
American F1 GP Preview
Well back to 2016, we can see another opportunity for a bet on Max Verstappen. Hamilton is likely to be pushing hard, a silly decision could see them both out of the race or pushed back. Rosberg knows he has to be careful and has it all to lose, but it's unlikely he'll sit back and hope to cruise to 2nd.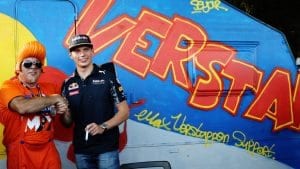 As well as our mate Max, Daniel Ricciardo and Sebastian Vettel will take any opportunity afforded to them. So we think punters should go for it this race, push the boundaries and stick a few quid on one of these three.
Our money will be on Verstappen, but why do we go for Max? Well he has been in second place last two races, plus he's won one this season. After leaving Toro Rosso for Red bull, he's a driver that's going from strength to strength. In last year's American GP he finished fourth, a great position for a Toro Rosso drive. With a stronger team this time round, a team that is also improving with each race, a strong finish to the season seems inevitable.
American GP Betting Odds
Hamilton – 11/10
Rosberg – 13/10
Ricciardo – 11/1
Verstappen – 11/1
Vettel – 14/1
Raikkonen – 28/1
United States Grand Prix Stats
Circuit name – Circuit of the Americas.
First G.P – 2012.
G.Ps held – 4.
Laps – 56.
Circuit Length – 3.426.
Race Distance – 191.634.
Direction – Anticlockwise.
Winners from pole – 1.
Race start U.K – 7am.
Regular visitors to Place a Bet Online will know, we've tasted a good amount of success with our predictions. To see just how we got on visit our Formula One section.