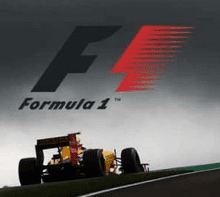 2016 Belgian Grand Prix Preview
It's been a long wait for F1 fans since the German G.P, four weeks to be precise, but we finally arrive here in Belgium. After extending his lead over his team mate, we expect to see Lewis Hamilton taking another win this weekend.
Lewis has been on a roll in the last few races and we don't think his streak will end here, though we are sure Nico Rosberg will want to put a spanner in his works. In the 2015 Belgium Grand Prix there was a tight finish between the two Mercedes drivers,
Lewis got away from the grid quickly and drove a solid race. Nico made a poor start, with both Sergio Perez and Daniel Ricciardo passing him by the first corner. He did fight back though, leaving the pits on lap 12 he went wheel to wheel with Perez to take second place. By the last lap he was just 3 seconds adrift of Lewis, but this time round it may well be different story.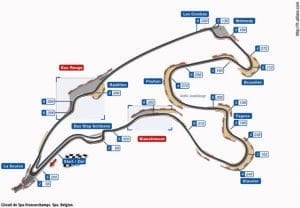 British driver Jenson Button drove well in Germany to take an 8th place for McLaren, the team have been making good progress this season after a couple of very bad years. Belgium last year seen them finish 13th and 14th respectively, so we would expect a reasonable race from them here this weekend. There will be no podium finishes, but both drivers finishing in the points would be a good result for the team.
Daniel Ricciardo will be going all out to win this race, after finishing 2nd in Germany we think he will want to go one better. He was very unlucky in the 2015 Belgian Grand Prix when running in fifth place when his Red Bull expired, he will hope the car will see him to the flag at the weekend.
Sebastian Vettel will be trying to avoid a rerun of his team's error here last year, when he tried to see his worn tyres through to the end of the race. He was on a one stop strategy that had him in third place on the penultimate lap, but his rear tyre blew and left him out of the race.
Max Verstappen will be looking to build on a promising season so far, there seems to be nothing stopping a young man who seems to have no fear. His fearlessness has seen him on the podium on a few occasions this year, even taking a win on his first race for Red Bull. He finished 8th with Toro Rosso in Belgium last year and as this is classed as his home race, he will want to please the fans.
Valtteri Bottas is another driver who fell afoul of team tyre error last time out, with the team fitting the wrong tyre on the rear. This resulted in him having to take a penalty drive through, he was not a happy bunny. Valtteri is a very good driver and his lack of good finishes has been a surprise to us this year, we think it will come good for him soon.
Vettel's team mate Kimi Raikkonen is having a mixed season by his standards, if he gets a good grid position and gets a good start he will be up there at the end.
Our Belgian Grand Prix Prediction
Well we see this as another win for Lewis with Nico maybe coming in second, though we think he has lost his edge in the last few races. There are a few shouts for an outside bet in Ricciardo, Vettel and on a good day Raikkonen, but our each way money has to go on Verstappen.
Stats for Belgium
Circuit name: Spa – Francorchamp.
First GP: 1925.
GPs held: 58.
Laps: 44.
Circuit Length: 4.352 miles.
Race distance: 191.415 miles.
Direction: clockwise.
Winners from pole: 16.
Live on sky sports & Channel 4.
All of our previews and round ups can be found in or F1 section.