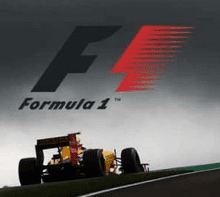 2016 Formula 1 Season Preview
It's that time of year when those of us who enjoy the roar of an engine begin to get excited, so Place a Bet Online thought we'd up the ante with our 2016 Formula 1 Season Preview.
The F1 season begins in Melbourne Australia on 20th March, with what looks like a replay of the last two years. Winter testing has again shown Mercedes and their drivers Lewis Hamilton and Nico Rosberg are still ahead of the field.
The partnership of Lewis and Nico have thrown up some very exciting races in previous seasons, although we suspect the team did not see it that way. With the drivers going wheel to wheel, we feel team orders might get used more this year. But let's hope this doesn't happen, as we would be deprived of that excitement we've enjoyed in the last two years.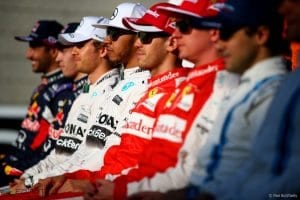 The Mercedes drivers didn't get it all their way last season, because Sebastian Vettel the Ferrari driver put in some brilliant races and visited the podium quite a few times. His team mate Kimi Raikkonen was not up to his best and did not show the talent he has displayed in previous years. His contract ends with Ferrari this year and we suspect if the season does not go well, he may leave F1 or go to another team.
We also believe that Mclaren will not improve very much this year, as last season was a total disaster for the two previous world champions Fernando Alonso and Jenson Button. The engine supplied by Honda was well below the standard expected in F1 and it let down two brilliant drivers, who could not show the talent we have seen in the past; we find it difficult to imagine they can go through another season like the last.
On a positive note we hope to see an improvement for Williams, because they were always in the frame with drivers Valtteri Botas and Felipe Massa. Valtteri remained consistent in his battle with the front runners and Felipe as always goes out and gives it his all; which is why he is one of the most respected drivers on the F1 circuit.
We will be keeping an eye out on the young drivers who join us in 2016, as we have three new ones Pascal Wehrein driving for Manor Marussia, his partner Rio Haryanto, a 23yr old Indonesian who comes with great support from his nation and financial support from Pertamina Oil; important for both driver and team, when you consider the high cost of F1.
Current betting market;
For those of you who are interested in the venue for the race, here are a few stats on Melbourne;
Laps 58.
Circuit length 3.295 miles.
Race distance 191.117
To keep up on the latest Formula 1 news make sure you follow us on Twitter. If you're interested in placing a cheeky bet on the race or even the season, then we highly recommend Bet365. As Murray Walker would say 'GO, GO, GO' and take advantage of the bonus whilst it's available.