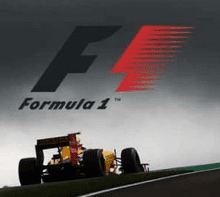 2016 German Grand Prix Preview
This weekend our attention at Place a Bet Online turns to the 2016 German Grand Prix. Surprisingly we have to go back to 2014 for the last race in Germany, as the 2015 race was cancelled. The first time the race was not run since 1960.
Last Time Out
In that race Lewis Hamilton started from 20th, due to a brake disc failure during qualifying which ended up with him in the wall. The incident left him a bit sore but he worked his way through the field to finish 3rd. A fantastic result from his starting position.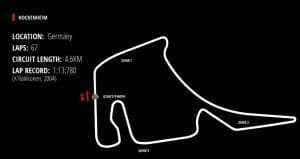 Nico Rosberg took advantage of Lewis's bad luck. After qualifying in pole he led the race from start to finish.
Both Felipe Massa and Kevin Magnussen made good starts following a good qualifying session. Massa gave his team mate Bottas room going into the first corner, which left Kevin trapped as he had come off the line fast. This resulted in him flipping Massa's car and damaged his tyre, forcing Massa out of the race.
Daniel Ricciardo was another driver caught up in the first lap crash dropping back to 14th, like Lewis he did a good job to fight back to finish 6th, so he was probably lucky to end in this position.
Alonso and Button started from 7th, and 11th on the grid respectively. Fernando Alonso finished a very credible 5th and Jenson Button coming home 8th, even after having a contact with Hamilton on lap 30. A great drive for both drivers in a car well below par.
Sebastian Vettel having started 6th and should have had a podium finish in our opinion, but he ended up 4th, 44 seconds behind the winner.
Valtteri Bottas was 2nd on the grid, after driving a very steady race maintained that position, sadly he has not shown this sort of form in 2015. We always rated him one of the best in F1, but he is not doing what we know he capable of.
2016 German Grand Prix Predictions
Last weekend Lewis moved into the lead in the drivers' championship. After letting Rosberg take pole position in qualifying, Alonso over took him on the first corner to take the lead, which he kept till the chequered flag.
We would expect that it's going to be a Mercedes one two again this weekend, no one seems to be able to stop them at this point in time. If they can keep away from each other it should be another easy win.
There are only a few drivers that are capable of putting up any sort of challenge at the moment. Daniel Ricciardo could be looking to find a weakness in the duo, even Sebastian Vettel may just beat the odds in what should be a car with pace. Kimi Raikkonen has also shown good form this season, of course Red Bulls Max Verstappen is always up there with the leaders.
There should be good odds available on one or more of these drivers, but if you're prepared to take a chance we'd go for a long shots, hoping Lewis and Nico forget it's a team sport. Our outside money is going on Ricciardo, who is 16/1.
German Grand Prix Stats
Circuit: Hockenheim.
First G.P: 1970.
G.P's held: 34.
Laps: 67.
Circuit length: 2.842 miles.
Race distance: 190.424 miles.
Direction: clockwise.
Winners from pole: 18.
Race start: U.K 1pm.
Live on Sky Sports F1 & C4.
To see how we got on with previous prediction or to read more previews and ups, visit our Formula One section.