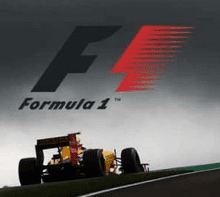 2016 Malaysian Grand Prix Preview – Ricciardo to step up in Sepang
This weekend F1 moves to Malaysia. How drivers performed on the track last time round gives the biggest indication of how they will perform this year, so we will give a quick review of 2015 before looking to this weekend.
The 2015 Malaysia Grand Prix was won by Sebastian Vettel, it looked as if the lead moved from Lewis Hamilton to Vettel and back again with the pit stops,
Hamilton had a good start from pole and seemed happy with his race, but opted to pit when the safety car was deployed due to a tyre blowout on Daniel Ricciardo's car. Sebastian stayed out, which proved to be a good move later in the race.
Ironically it was pitting that got Lewis back in contention, losing a lot of time to Vettel he decided to opt for a second change of tyres. It was that change that allowed Hamilton to gain on Vettel, eventually claiming a second place finish. Rosberg and Raikkonen claimed 3rd and 4th respectively.
2016 Malaysian Grand Prix Preview
So that's a quick look at 2015, we think pit stops were the main reason for Vettel winning. Ferrari got it right and Mercedes got it wrong, we don't think that is likely to happen again in 2016.
A Lewis or Rosberg win in Malaysia is where the smart money will be, but for anyone who has followed Place a Bet Online will know we like a good outside bet. So let's stick that neck out again.
Daniel Ricciardo was 4 seconds adrift of winner Rosberg in Singapore, he is well overdue a win and this could be his race. Therefore he is our pick.
The Ferrari drivers of Vettel and Raikkonen are another possible winner, along with Max Verstappen. Recent races have been a lot closer, so any of these are worth a podium finish bet.
Results Malaysia 2015

Sebastian Vettel GER – Ferrari-Ferrari
Lewis Hamilton GBR – Mercedes-Mercedes
Nico Rosberg GER – Mercedes-Mercedes
Kimi Raikkonen FIN – Ferrari-Ferrari
Valtteri Bottas FIN – Williams-Mercedes
Felipe Massa BRZ – Williams-Mercedes
Max Verstappen NED – Toro Rosso-Renault
Carlos Sainz Jr ESP – Toro Rosso-Renault
Daniil Kvyat RUS – Red Bull-Renault
Daniel Ricciardo AUS – Red Bull-Renault
Romain Grosjean FRA – Lotus-Mercedes
Felipe Nasr BRZ – Sauber-Ferrari
Sergio Perez MEX – Force India-Mercedes
Nico Hulkenberg GER – Force India-Mercedes
Roberto Merhi ESP – Manor-FerrariNot ClassifiedRtd Pastor Maldonado VEN – Lotus-Mercedes – 47 laps completed
Rtd Jenson Button GBR – McLaren-Honda – 41 laps completed
Rtd Fernando Alonso ESP – McLaren-Honda – 21 laps completed
Rtd Marcus Ericsson SWE – Sauber-Ferrari – 3 laps completed
If you'd like to see how our previous predictions turned out, check out our F1 section.