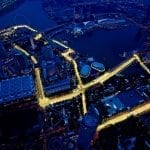 2016 Singapore Grand Prix Preview
After a short hiatus we see the return of Formula one, with the Singapore GP. For racing fans this can mean only one thing, the return of the Place a Bet Online racing preview.
Lewis Hamilton will be hoping the gremlins of 2015 don't reappear, last season he suffered a sudden loss of performance. The Mercedes team who dominated the season could not solve the problem, leaving Lewis and teammate Nico Rosberg to struggle for pace. The only thing the team could come up with was a change in tyre pressures, but if lightning strikes again, it would seem a good time for an outside bet.
Looking back to the last Singapore GP, may just give some indication as to where those outsiders could come from
Sebastian Vettel took full advantage of the problems at Mercedes, driving a classic race from pole to chequered flag. We would expect him to try and do it again on Sunday. His teammate Kimi Raikkonen also had a good race for Ferarri finishing 3rd, so a good weekend for the Italian team.
The McLaren duo of Jenson button and Fernando Alonso, 2015 was a season both drivers would rather forget. Alonso came to a stop on lap 35 with a gearbox failure, and Jenson pulled up on lap 54 with a similar problem.
It looked like they were making progress this season, but Jenson's car came to a stop just after leaving the pits in Friday's practice. It looks like the season will finish with not much to show again for the pair, which is disappointing with it being Jenson's last season.
Carlo Sainz had a bad start on the grid, but he found the gears and got going to finish a reasonable 9th. There was a bit of controversy when running behind teammate Max Verstappen though. The team asked him to move over and let Carlo pass, Max ignored the team order and maintained the position to the end.
We expect that second place driver Daniel Ricciardo will perform just as well here in Singapore, the very likable Australian has always given his best and we see him on the podium.
It's never been the most exciting of races at Singapore, but it is novel under the flood lights. The cars glisten and shine under the lights, so let's hope the drivers do the same.
We expect it's going to be an opportunity for some of the drivers to get up front. If Lewis and Nico have problems, keep an eye on Vettel, Rikkonen, Ricciardo, Bottas, or even Massa. Masa is another who will be driving here for the last time, as he retires at the end of the season. Whichever way you go, good luck with your bets.
Stats for Singapore
Circuit name: Marina Bay Street Circuit.
First G P: 2008.
G.Ps held, 8.
Laps: 61.
Circuit Length: 3.147 miles.
Race distance: 191.897 miles.
Direction: Clockwise.
Winners from pole: 6.
Race start U.K: 1pm.
Live on sky sports.
For all of our previous racing reviews, check out our F1 section.