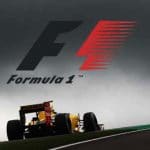 2017 Belgian Grand Prix Preview
F1 returns after the summer break for the 2017 Belgian Grand Prix, at Spa Francorchamps on 25th to 27th August. The last race was 30th July in Budapest, so it's been a long break for F1 fans. So let's have a quick recap to see where we left the teams and drivers, and try to see where they might be in the next race.
Every race this season seems to throw up new surprises, it looked like Sebastian Vettel was starting to make 2017 his championship. But Lewis Hamilton made him look second best, then momentum went back to Vettel again. In a way it makes for a good season for the fans, but who will win in Belgium? Well it's such an open F1 Championship, we think it could be, Vettel, Hamilton, Bottas, Raikkonen, and even Verstappen or Ricciardo. As any of these drivers can really perform on their day.
Lewis Hamilton put in a staggering performance in Silverstone, no one could touch him all weekend. As for Hungary though, he could only get 4th on the grid, even behind his teammate; with Ferrari driver Vettel on pole and teammate Raikkonen in second. Hamilton put in a good performance, but had to get team orders to pass Bottas to go after the Ferrari drivers. In a very sporting manner Lewis let Bottas pass him on the finish line, very noble but could come back to haunt him at the end of the season if the points are close.
Sebastian Vettel drove a perfect race from start to finish, but with an ailing car towards the end of the race; he couldn't keep it in a straight line. It was obvious Raikkonen could have passed him to win, but held back coming over the line in 2nd. The move paid off as he has signed a new contract with Ferrari for 2018.
Valtteri Bottas never looked as if he could pass the front runners, but with the help of Hamilton took a very well deserved 3rd. He is in a championship challenging position, and it's now more open than it's been for years.
Kimi Raikkonen having signed a new contract again with Ferrari has earned his position with the team, following some good solid performances this season.
Red Bull drivers Max Verstappen and Daniel Riccardo, another pair that can win races this year; had a good working relationship that has been dented in Hungary. You don't crash with your teammate, which is exactly what Max did. He took Danial out by the second lap, he was less than happy.
Fernando Alonso had turned in a good performance getting 6th on the grid and finishing in the same position.
Belgium should be a good race to put a bet on, especially if you fancy the longer odds. It's hard to pick a favourite and if you get it right, should be good odds. So go on have a go, and good luck!