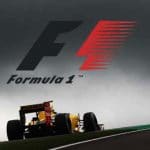 2017 Chinese Grand Prix Preview
This weekend we at Place a Bet Online welcome the 2017 Chinese Grand Prix and must admit we're a little excited. Last year Nico Rosberg won by a clear 30 seconds ahead of Sebastian Vettel, helped by the fact Lewis Hamilton suffered a series of setbacks both in qualifying and in the race.
The 2017 race will see a few changes from last year, firstly there will be no defending driver following Nico Rosberg's retirement. This resulted in a change of team mate for Lewis Hamilton, in the form of Valtteri Bottas, and a change to the cars will make for a different race from a team perspective.
Melbourne Re-cap
Before we launch in to our predictions for the Chinese GP, it always helps to look at current form for indications as to how things may unfold.
The first race of the season was a bit of a surprise, Lewis started on pole and was expected to take off from the front and go on to win. It didn't quite go to plan though as Hamilton never quite looked comfortable with his setup, he either had oversteer or understeer, which could be seen in the corners.
Hamilton may have also been finding the new wider tyres difficult to handle, but whatever it was he couldn't put a big enough gap between him and Vettel. So when Lewis made an early pit stop Sebastian was able to take the lead, which saw him take the first chequered flag of the season. Lewis managed to hang on to take second place and keep in touch of the early championship leader. Valtteri Bottas took third, which was a good start for the new Mercedes driver.
2017 Chinese Grand Prix Predictions
So what about the upcoming Chinese Grand Prix? We think there's a good chance Lewis will have got to bottom of the problems he had in Australia, if so we can see him winning in China.
However, there is going to be a few drivers who will be ready to capitalise on any potential issues. Vettel will be out to make it two in a row, with his team mate Kimi Raikkonen looking to get his first win early in the seson. Red Bull drivers Daniel Ricciardo and Max Verstappen will also be hot on Lewis' tail, not forgetting Hamilton's team mate Valtteri Bottas.
The truth is, all of these drivers could win here as teams find their feet early in the season, so it's difficult to establish an odds on favourite for this race. Our money has to go on Lewis though as we feel he will have ironed out the creases from the last race. Vettel could come close but as we always say we like the outside bet, so Bottas is our choice for an each way bet.
Get 8/1 with Betfair for Hamilton to win the Chinese Grand Prix (18+ T&C's Apply New Accounts Only)
Chinese Grand Prix Stats
Track: Shanghai International Circuit.
First G.P: 2004.
Circuit length: 3.387 miles.
Race Distance: 189.56 miles.
Laps: 56.
Direction: Clockwise.
Lap Record: 1m 32.238s.
F1 Races held: 13.
Winners from pole: 8.
All of our previous predictions and previews can be found in our Formula One page