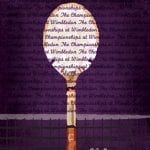 Best Wimbledon Betting Odds
Looking for the best Wimbledon betting odds? Then you're in the right place with Place a Bet Online.
It's that time of year again when the nation suddenly starts devouring copious amounts of strawberries and cream, then wash it down with Robinsons fruit and barley. The Wimbledon Tennis Championship is finally here and we've worked hard to find you the best Wimbledon betting odds providers.
Best Wimbledon betting Sites:
Wimbledon Betting Odds
Andy Murray will be looking to improve on his recent form, especially after he was knocked out of queens by a stand in. The bookies and the betting public don't have much hope though as his odds of winning Wimbledon this year have slipped. In fact more people are backing Andy Murray for an early exit, despite him being the first man to win the singles title since Fred Perry in blah blah blah; is it just me that's getting tired of hearing that?
But the Murray mania aside, this year looks set to be a phenomenal tournament and both the Men's and Women's titles are too close to call. with the exception of Misery Murray all the top seeds in great form.
Wimbledon Men's Championship Betting
To be honest when it comes to picking a winner for Wimbledon, you can literally throw the form book out of the window. The atmosphere surrounding Murray can put any opponent on the back foot and the pressure he puts on himself can also be the beating of him; with the top four seeds in the men's category being so strong it really is pot luck.
Latest Wimbledon Betting Odds
Roger Federer 2/1
Andy Murray 4/1
Rafael Nadal 9/2
Novak Djokovic 11/2
Milos Raonic 16/1
Marin Cilic 16/1
Alexander Zverev 22/1
Nick Kyrgios 28/1
Grigor Dimitrov 33/1
Stan Wawrinka 33/1
Wimblodon Women's Championship Betting
As for the Women's event, Serena Williams is effectively on maternity leave, so the women's championship is a little more open this year. Two-time champion Petra Kvitova heads the betting with the bookies, with the only other previous winner, Venus Williams, available at 14/1.
Despite being dominated by four women over the last decade, there has been quite a variety of runners up. With the omission of the dominating Serena, that statistic means we should be in for a tasty Women's Wimbledon tournament.
Petra Kvitova 9/2
Karolina Pliskova 9/2
Johanna Konta 11/1
Garbine Muguruza 12/1
Venus Williams 14/1
Angelique Kerber 16/1
Jelena Ostapenko 16/1
Coco Vandeweghe 20/1
Our Wimbledon Betting Tips
When it comes to our bets, a combination of outstanding form and nostalgia has us wanting Roger Federer to win. However, we believe the better value lies with Rafael Nadal for the Men's Wimbledon Title.
As for the women, the a fore mentioned Venus Williams is our Wimbledon tip. With no pressure from her sister breathing down her neck, we feel Venus will be far more relaxed. Which will make for a daunting task for her opposition.
The odds we have provided may have come from bet365, but big tournaments like this is when you can grab some big welcome bonuses. This year Coral are offering some pretty decent bonuses to new accounts, check out our Coral sports betting review to see if they appeal to you. Or for more new customer deals, take a look at these free bet offers.