Betfair Cash Out
Cash Out is an exciting new tool from Betfair that allows you to lock in a profit or reduce exposure at the touch of a button, without having to trade manually.
Betfair's Cash Out option helped over 1.3 million people to settle their bets early in October and you can continue to take advantage of the offer in November.
Cash Out brings in-play betting full circle, allowing you to settle bets early based on the odds available at the time.
For instance, if you bet on a football team to win their match and they take a sizeable lead, you might be offered a certain amount to settle the bet early, at slightly less than the full odds at which your bet was staked.
If the opposing team get a goal back, your offer will drop accordingly but if they draw level before you cash out and the game ends in a draw or a loss, you will lose your bet as normal.
So it's down to you to work out when the best time to Cash Out is and if used correctly you can maximise your profits and reduce your potential loses.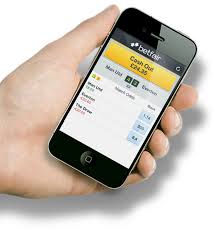 Open your Betfair account here
If you're still unsure as to how it works, check out our Cash Out FAQ below or by clicking the Betfair link at the top or down the side of the page.
What is Cash Out at Betfair?
Cash Out is a product from Betfair that allows you to lock in a profit or reduce your exposure before waiting for the event to finish.
How does it work?
Cash Out automatically places bets on the Betfair market to lock in a position. The Cash Out value shown is the minimum amount you would receive if you were to make a successful Cash Out.
Can I Cash Out on every market?
The Cash Out icon is displayed for the markets where Cash Out is available. Cash Out may not be available at times where there is low liquidity in a market.
Is there a difference between Cash Out and trading at Betfair?
No, Cash Out calculates and places bets on your behalf within the exchange market, to best trade out of an existing position.
Bets placed by Cash Out follow exchange rules and will be visible within the Betslip and your Betfair account statement.
For the purposes of the Cash Out calculation, Betfair remove a proportion of liquidity from the market. This is done to reduce the number of unmatched or partially matched bets.
As a result the offer displayed may, on occasions, be slightly lower than what is available. However, on bet placement all bets will be best executed with the best available prices given to the customer.
Not yet a Betfair customer and still undecided? Take a look at our Betfair sportsbook review for more information and to see if they meet your needs.