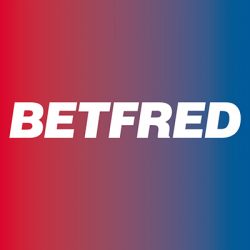 Betfred Sports Betting Review
Betfred started as a humble high street bookmaker looking to give players something a little different from their betting experience and in doing so manage to build a highly reputable brand, where player experience is paramount; this approach can also be found on their website.
Looks and feel
As you would expect from a modern bookmaker, their website has a very engaging design. The Betfred site is a classy looking site which reflects the vibrant brand, whilst managing to encompass the current demands of the modern customer; the site is very smooth and extremely easy to navigate.
They have placed direct links to the most popular betting market in the menu column to the left of the screen, which makes it easy to jump between betting markets. They also have a vast array of betting promotions which have their own link on the homepage, along with their most popular coupons as explanations on exactly how you can place your bet using these methods
On the whole the appearance and user experience of the site is unlikely to frustrate, or deter customers and is a pleasant experience.
Betfred Sports Bonuses
The current welcome bonus offered by Betfred is a magnificent deposit boost upon opening a new account. The bonuses continue to flow at a steady pace once you've signed up, as Betfred are the self-proclaimed bonus king and it appears to be a justifiable tag line, with more offers than any other bookmaker, including the brand new 'anytime you like', 30 minute limit and many horse racing bonuses.
Features
The biggest feature of Betfred has to be the exclusive no deposit sign up bonus, though this bonus is widely offered by bingo and casino sites; finding a betting site that offers a no deposit bonus is extremely rare and deserve a little more credence than you may think.
Verdict
Betfred are one of the fastest growing online bookmakers and their hunger to be the biggest in the uk is self-evident. Within the vast array of bonuses offered, appeasing customers appears to be first and foremost Betfred; we've yet to hear a bad word said by any of their players.
They also offer a wide variety of sports betting markets, including some market leading virtual racing. All world wide sports and sporting events are covered, so whatever your preferred betting market is, betfred have you covered.
To claim your bets or even just to have a mooch around, head over to Betfred.