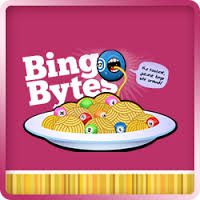 Bingo Bytes Review
Unfortunately, there is no promotional scheme available on Bingo Bytes to assist us in advertising the site. As such we have provided you with an alternative called BoyleSports Bingo, which is an impressive gaming site offering a great choice for any type of player.
Two of the greatest things in life must be bingo and food, so when we at Place a Bet Online saw Bingo Bytes we were instantly impressed. They claim to be the tastiest and juiciest bingo site around with images of bingo balls slurping up spaghetti, so when we saw their amazing range of games and bonuses we were instantly hungry for more.
With gaming choices such as bingo, tourney, casino, scratch cards or slots such as Vegas Vegas and Honey Bees it will be difficult to decide which to pick first. To make this easier Bingo Bytes is available on smart phone including iPhone, Android, Blackberry, Nokia and Tablet devices. This will give you more time to game, so when you're walking the dog or travelling to work take your mobile with you.
Summary of Bingo Bytes offers;
• £15 credit upon registration,
• 1st deposit 350% cash match bonus on a minimum £10 deposit,
• 2nd deposit 250% cash match bonus on a minimum £10 deposit,
• 3rd deposit 300% cash match bonus on a minimum £10 deposit,
• Deposit special when banking with cash,
• £10 Amazon voucher for each friend you refer,
• 100 bingo cards when you join Facebook or Twitter.
Welcome Bonuses
The best place for us to start is with extra credit, and that's exactly what you'll receive with Bingo Bytes and their £15 registration bonus. This credit is Bingo Bytes way of welcoming you and giving you the chance to play around on their site, before you deposit any of your own money.
At the point you're ready to deposit you can take advantage of Bingo Bytes 900% cash match bonus over your first 3 deposits. With a minimum £10 deposit required this bonus is split down as follows;
1st deposit 350% cash match bonus,
2nd deposit 250% cash match bonus,
3rd deposit 300% cash match bonus.
So if you add the minimum amount you'll walk away with an extra £90 credit, which when added to the deposited credit will give you a grand total of £120.
Deposit Special
If you choose to bank with cash instead of credit then you should take note of Bingo Bytes deposit special. This is where you'll receive a cash match bonus dependent on the amount you deposit, so for a minimum of £0 to £24.99 you'll receive a 25% cash match bonus.
Refer a Friend Scheme
With so much bonus credit and great gaming we're sure you're eager to tell your friends about Bingo Bytes, so why not earn a little bonus for it? For each referral made you'll receive a £10 Amazon voucher which you can use on anything you like. So if you have lots of friends, you can look forward to lots of little treats.
Social Media Offers
For you social butterflies out there make sure you check out Bingo Bytes Facebook and Twitter pages. Not only can you keep up to date on the latest and greatest things in their gaming world but if you 'Like' or 'Follow' either page you'll receive 100 bingo cards.
Banking Methods
They accept the usual banking methods including Debit cards, U Kash, Paysafe Card, Neteller and Skrill.
So if you fancy taking a nibble on our Bingo Bytes, then we'll take you through to register and claim your £15 credit.