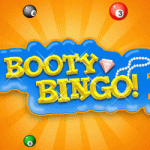 Booty Bingo Review
Unfortunately, there is no promotional scheme available on Booty Bingo to assist us in advertising the site. As such we have provided you with an alternative called Boyle Sports Bingo, which is an impressive gaming site offering a great choice for any type of player.
For all the gaming land lubbers out there, Place a Bet Online bring you a pirate themed bingo site with some aaaarrrmazing promotions called Booty Bingo. With the chance of winning plenty of treasures, or as we call it credit, plus lots of games such as slots, bingo and scratch cards, this is definitely a site to check out.
If this isn't enough to get you interested then how about the fact that Booty Bingo is available on your smart phone including Android, iPhone plus Tablet devices. So move away from your PC and play great games when and wherever you want to. Those mundane chores or journeys just got a bit more interesting, and then there's the rare occasions you get to relax such as in the bath.
Summary of Booty Bingo offers;
• £15 bonus upon registration, no deposit required,
• 1st deposit 350% cash match bonus,
• 2nd deposit 250% cash match bonus,
• 3rd deposit 300% cash match bonus,
• 20% cash back on all weekly deposits,
• Deposit special when banking with cash,
• £10 Amazon voucher when you refer a friend,
• 100 bingo cards when you like Facebook or follow Twitter pages.
Welcome Bonuses
At the point you register with Booty Bingo you'll receive a generous £15 credit with no deposit required. This credit is a great way for you to try out the site and it's variety of games, to see if you like it before parting with any of you own money.
When you're ready to deposit you can take advantage of the Booty Bingo welcome package which is a whopping 900% cash match bonus split over your first 3 deposits. This package is broken down as follows, and requires a minimum deposit of £10 for each;
1st deposit 350% cash match bonus,
2nd deposit 250% cash match bonus,
3rd deposit 300% cash match bonus.
Cashback Bonus
Even after the welcome package is over you'll still receive amazing bonuses as a thank you for your loyalty. From the 4th deposit onwards any amount added to your account over £25 will earn you 20% cash back, this credit will be given to you on a weekly basis so you don't need to wait too long.
Deposit Special
For those of you who prefer to bank with cash then you will receive Booty Bingos deposit special, where depending on the amount of credit you add you could walk away with a 100% cash match.
Refer a Friend Scheme
We're always eager to tell our friends about a great new book or restaurant we've tried, so why not a bingo site? For each friend you refer who deposits you'll earn a £10 Amazon voucher to use in any way you wish; this is when it pays to have lots of friends.
Social Media
For the Facebook and Twitter fans out there how does 100 bingo cards sound, simply for liking or following either social media page? As well as the cards you can keep up to date on the latest promotions and games available on Booty Bingo.
Regular Promotions
These are just a few of Booty Bingo's regular promotions but we recommend checking out there promotions tab for their weekly and monthly offers including Hot Ball Tuesdays and Saturday Night Fever.
Banking Methods
Booty Bingo accept the usual banking methods including Debit card, U Kash, Paysafe Card and Neteller.
So if you're ready to go and claim your £15 credit, then head on over to Booty Bingo and enjoy!