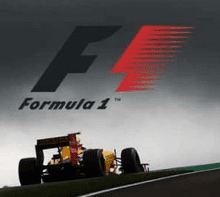 Brazilian Grand Prix 2016 Preview – F1 Title Hots Up
Were on the final laps of the 2016 F1 season, with the penultimate race being the Brazilian Grand Prix this weekend. Will the duo of Max Verstappen and Daniel Ricciardo put a spanner in the works for Nico Rosberg?
In the final two races, Rosberg just needs a second and third place finish to take the title. Lewis Hamilton has been keeping his challenge alive with two wins in the last two races. So if he manages to win in Brazil and Abu Dhabi, he would be relying on the Red Bull drivers to do him a favour.
That scenario is looking more likely, as they have been closing on Mercedes all season and can now keep pace. We personally think Lewis deserves the title, having won the most races and being the victim of just pure bad luck.
In Japan he was set for an easy win when his engine blew, had he won it would be very different now. That's not say Nico hasn't raced well in 2016, you don't lead the Championship being a poor driver!
There has been some very exciting racing in the last two GP's, with Red Bull taking over from Ferrari as the challengers to Mercedes. Kimi Raikkonen and Sebastian Vettel aren't as competitive, Vettel seems to be having problems with his fellow drivers. Verstappen is the most notable, as Vettel has a run in with the young driver in nearly every race. He wants to get back to racing and remember, he was a young rash driver as well when he started out on F1.
Was Jenson Pushed?
Jenson Button is on the penultimate race of his career in Brazil, he will be remembered as a great Ambassador for the sport. The news of his retirement is not what it seems, it was said he had thought it was time to take it easy, but the media has reported recently he was asked to take a year out by boss Ron Denis. So did he go or was he pushed?
It won't be long before we find out the line-up of drivers for next year, with Button and Massa retiring there could be a change of drivers all round. It look as though like Jolyon Palmer could be on his way out, we think he will be a great driver in the future but he has not done as well as hoped in his first season. Which could mean he's heading for the door, lets hope some team will give him the chance to prove his potential.
Brazilian Grand Prix Prediction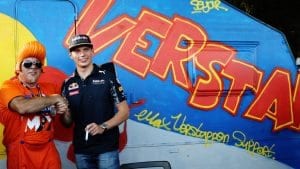 Well what can we see happening in Brazil? Everything is pointing towards a Lewis Hamilton win, but who finishes second will be key. It should be Rosberg, but he has had close finishes recently, so we think it will not be a clear run for him.
Red Bull have the potential to snatch a win, having a big say in deciding who wins the championship, but we think a 2nd and 3rd is more likely. We have a sneaky suspicion Nico could be due some car trouble to blow the Championship race wide open.
Lewis' odds are quite short (5/6), so if you're looking for a big pay out our money would be on Mad Max (12/1).
Brazil Grand Prix Stats
Circuit: Autodroma.
First GP: 1973
GP's held: 33
Laps: 71
Circuit Length: 2.677 miles
Race distance: 109.083 miles
Direction: Anticlockwise
Winners from pole: 13
Race Time UK: 4pm
To see how our previous predictions got on, check out our Formula One archive.