British Grand Prix
The British Grand Prix is one of the oldest stages on the Formula one World Championship Grand Prix tour.
It was first established in 1926 by Henry Seagrave and was initially held at Brooklands near Weybridge in Surrey. Brooklands was the first ever purpose built motor sport venue in the world.
The first Grand Prix was won by Robert Senechal for the team of Louis Wagner, he was driving a Delage 155B.
The race is now held at Silverstone in Northamptonshire, which has staged the British Grand Prix since the inauguration of the Formula One Championship in 1950, in which it was the first race of the Championship and has been synonymous with the event ever since.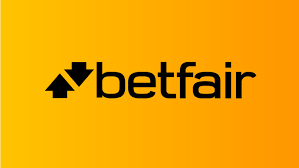 There have been periods when the famous track has had to share the race though. It alternated with Aintree, yes Aintree as in the Grand National, between 1955 and 1962 and then with Brands Hatch between 1964 and 1986. But since 1987 it has had the British Grand Prix all to its self and will continue to do so until 2026.
Some of Britain's best loved drivers have taken the chequered flag, most notably was former World Champion Nigel Mansell, who won it on four occasions. Consecutive victories in 1986 and 1987, and again in 1991 and 1992, his win in 92 was part of his only championship winning season.  Lewis Hamilton repeated this feat during his championship winning season.
Other British racing greats to win the Grand Prix on home soil include, Damon Hill, Johnny Herbert, David Coulthard and of course the great Stirling Moss.
But it is a lesser known driver, to non-racing fans anyway, Jim Clark who jointly holds the record for the most British Grand Prix wins; along with Alain Prost, both drivers have recorded five victories.  Ferrari lead the constructor's with 15 wins but are closely followed by McLaren with 14.
Silverstone's hosting was put in jeopardy on two occasions, firstly in 2005 after a dispute broke out between British Racing Driver Club, the owners of Silverstone and Bernie Eccleston over race fees.
Then again in 2008/09 after the race was awarded to Donington Park, but organisers failed to raise sufficient funds and Silverstone's owners raced in to secure the race until 2026.