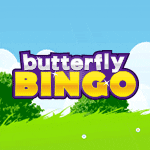 Butterfly Bingo Review
Place a Bet Online bring you a site with high quality games and even better promotions and offers, called Butterfly Bingo. With a colourful and welcoming page full of lush greenery and smiling butterflies we're sure you'll love this site as much as we do.
Summary of Butterfly Bingo Offers;
• 300% cash match bonus on 1st deposit,
• Available on Smartphone and Tablet devices, plus exclusive mobile promotions,
• Wide choice of games and banking methods,
• £2 credit when you 'Like' their Facebook page or mention them on Twitter,
• VIP Loyalty Scheme,
• £10 refer a friend scheme,
• Lots of Weekly and Monthly promotions such as Monday Madness with 100% cash match bonuses every week.
Welcome Bonuses
The most important place to begin is the welcome bonus, and Butterfly Bingo offers a whopping 300% cash match bonus on your first deposit; you'll basically triple your money!! To give you an idea as to what this means if you deposit £10, then Butterfly Bingo will give you £30 giving you a total of £40 credit to game with. The extra credit is instantly added to your account once you've made your 1st deposit so you can play immediately.
Portability
If this already sounds great wait until we tell you that Butterfly Bingo is available on your mobile. If you have a smart phone device including iPhone or Android, or a Tablet then life has just got that little more interesting. No more mundane tasks such as commuting to work or walking the dog, you can now keep the fun going and hopefully win a jackpot or two.
Look out for the mobile only exclusive promotions where you can win extra goodies just for being a Smartphone or Tablet gamer.
Banking Methods
Butterfly Bingo also offers 90 and 75 ball games, slots, progressive jackpots and mini games, so you have plenty of choice. Banking methods are easy to follow and include the usual Debit Card, entropay, uKash, Paypal and NETeller.
Social Media
Additional offers on the site include £2 bonus credit when you like Butterfly Bingo's Facebook page or you follow them on Twitter and @mention them with your alias. As well as the £2, these Butterfly Bingo social pages offer lots of updates on games, competitions and amazing prizes.
VIP Scheme
Butterfly Bingo also reward loyalty with their VIP scheme, so the more you play the more you will receive. Depending on your level of membership (Silver, Gold or Platinum) will determine the types of rewards, bonuses and promotions you receive.
Refer a Friend Scheme
Once you've realised what a great site this is then you'll be eager to tell your bingo loving friends, so why not earn a little bonus from it. For every referral, you will receive £10 credit as a thanks and your friend will get a 300% cash match bonus; everyone's a winner.
Regular Promotions
Finally to give you an example of the weekly and monthly offers available, the Monday Madness at Butterfly Bingo is an unlimited 100% bonus from 4-6pm every Monday. So any credit above £20 deposited within this time will have an additional 100% cash match bonus added. The more credit added the more additional credit you will receive, boring Mondays will never be the same again.
We're sure you're ready to register and start playing, which you can do simply by heading over to Butterfly Bingo!