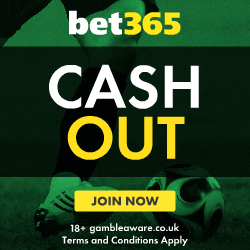 Challenge Cup Final Betting Odds 2012
This weekend hoards of rugby fans will be heading down the M6 and M1 to the hallowed turf that is Wembley Stadium, which can mean only one thing……Challenge Cup Final!
Leeds Rhinos take on Warrington Wolves at Wembley on Saturday and it's primed to be a cracker, let's just hope the weather holds up for the occasion.
Challenge Cup winning team odds
Warrington 3/10,
Leeds 12/5,
Leeds stunned Wigan in the semi-finals, to make a date at Wembley for the third successive season. It was truly a thrilling encounter as Leeds took an emphatic 16-0 lead, only for Wigan to compose themselves in a comeback which pushed Leeds all the way to the last minute; but Leeds held on to send the current Challenge Cup holders packing.
Warrington on the other hand had a much easier passage to Wembley. The Wolves effectively chewed up and spat Huddersfield out, with a 33-6 victory over Huddersfield Giants.
Warrington put in a commanding and disciplined performance, but Brett Hodgson practically drove the Wolves to Wembley with a man of the match performance. The full back amassed an impressive 17 points, consisting of six goals, one try, and a drop goal.
At Wembley though, Warrington know they will have a far tougher challenge on their hands. It's highly unlikely Leeds will capitulate in the same manner as Huddersfield. But Warrington will need to improve rapidly after the embarrassing defeat at the hands of London Broncos, which brought their run of six games undefeated to a screeching halt; maybe too many players were already thinking ahead to Wembley.
Leeds also head to Wembley on the back of defeat courtesy of Catalan Dragons, only unlike Warrington they at least put up a challenge in the 38-34 loss. The result gives the impression that Leeds are currently the more focused team of the two.
Place a Bet Online think it's likely to be a close game. Although Leeds have been inconsistent they are not a team to be underestimated, as proven by their semi-final victory over Wigan. But if the Warrington team we have become accustomed to seeing recently, turn up; then a Warrington victory is surely on the cards.