Champions League
The UEFA Champions League is Europe's elite club competition, where the top performing clubs from the previous season slog it out to be crowned the best team on the continent; it is also considered one of the most prestigious tournaments in the world.
Originally founded in 1955 under its original name of the European Cup, it has grown to be one of the most watched and lucrative competitions in the world. The 2011 final was viewed by a massive 178 million people worldwide and the eventual winners stand to earn over €50 million in prize money.
In its inaugural years, the competition was a standard knockout format, with only the champions from each of Europe's league competitions invited to take part. But surprisingly England were not represented within the sixteen teams that made up the first tournament, whereas Scotland's interest came via Hibernian.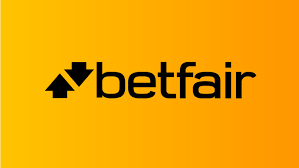 Real Madrid were crowned the first ever European cup champions in 1956 at the Parc des Princes in Paris, where they beat the reigning French champions Stade Reims. After falling behind, Real Madrid mounted a spirited come back to eventually win the game 4-3, with no small thanks to two goals from Madrid legend Alfredo Di Stefano.
Real Madrid then went on to successfully defend their title on four occasions, eventually losing their European crown in 1961. Benfica won the 1961 European cup with victory over Madrid's bitter rivals Barcelona. Madrid went on to lift the trophy four more times, with the last of those coming in 2002.
Despite their current drought, Madrid are still currently the most successful team in the history of the competition with nine titles. Italian giants A.C Milan are hot on their trail with 7 European trophies.
In the early nineties the competition had to be expanded to accommodate more teams as the European community accepted more member states, mainly due to the emergence of former Russian and Yugoslavian states declaring their independence and being recognised as countries in their own right.
With this increase came a change in name and format, the straight knockout was replaced by a qualifying group in the earlier rounds and the Champions League was born. This helped to generate more income through sponsorship, with the knockout format then being maintained through to the final. UEFA did trial a second group stage but this was not considered a success and the format was returned to its original single group stage.
Probably the most memorable final in the Champions League era has to be the 2005 final in Istanbul. Liverpool faced A.C Milan and trailed 3-0 at half time, but Rafa Benitez must have given the team talk of his life as Liverpool scored three goals six minutes early in the second half to take the game to extra time; Liverpool stood firm and eventually won the match on penalties.