Cricket World Cup
The International Cricket Council (ICC) Cricket World Cup, is the biggest international championship of one-day cricket and the world's fourth-largest sporting event. The event is contested by all Test-playing nations plus some qualifiers.
The inaugural championship was held in 1975 and the event has been held approximately every four years since.
In 1912 an attempt was made to hold a world championship, when a three-way series was arranged between the then current Test playing nations, Australia, England and South Africa.  But the event didn't draw the level of attention that was first thought and was left as a one off tournament until 1975.
The first ICC World Cup was held in 1975 and hosted by England. The tournament included the six Test-playing nations of England, Australia, New Zealand, West Indies, India and Pakistan, who were also joined by Sri Lanka and East Africa.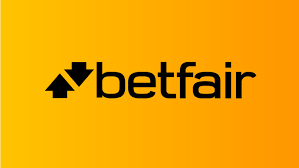 Following the success of this tournament, it was repeated in 1979 and 1983 in England, but as the popularity increased the tournament moved to be played in other countries, maintaining a four-year cycle.
60 overs were used for the first three world cups, this was reduced to 50 in 1987 and has been that way since.
The current Trophy awarded to the winners of the ICC Cricket World Cup, was created for the 1999 championships. It is the first permanent prize in the tournament's history.
The trophy was developed by a team of craftsmen from Garrard, the Crown Jewellers. It was designed and produced in London within two months.
The trophy is 60 cm high, made from silver and gild and features a golden globe held up by three silver columns. The columns shaped as stumps and bails, represents the three fundamental aspects of cricket: batting, bowling and fielding, while the globe represents the world and a cricket ball. The trophy is designed so that it can be instantly recognized from any angle.
There have been ten winners of the Cricket World Cup so far with Australia leading the way with four world cup victories, West Indies and India both have two to their name, Sri Lanka and Pakistan have won the tournament once; surprisingly England are yet to win the Cricket World Cup but we can only hope.