CSKA Moscow v PSG – Betfair Live Stream
It's mid-July, the European Championships are long gone and Andy Murray's tears of mediocrity are just about dry.
The Olympics don't get underway for another 13 days; the Premier league is even further away.
So what are you going to do for your sporting fix and no Cricket doesn't count; it's always raining anyway so there won't be much play.
Here's an idea, get yourself to Betfair; they have hundreds of sports streamed daily to your screen.
Sports include Horse Racing, Tennis, Greyhounds and of course football; but don't worry it's not your no mark teams or events.
They cover the Bundesliga, Serie A, ATP Tennis, Cheltenham and Royal Ascot. It's always handy to know that when the pickings are slim during the summer months, there is always something to watch on Betfair.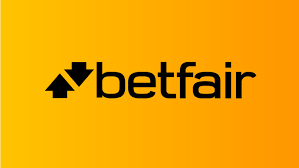 The Pick of the weekend action is listed below
ATP Swedish Open Quarter Final
Ferrer v Robredo; Friday 13th July 11:30
Ferrer to win two sets to one 9/4 at Betfair.
David Ferrer is fresh from his impressive displays at the French Open and Wimbledon. He made the semi-finals at Roland Garros for the first time in his career, beating world number four Andy Murray in the Quarter finals; but he came a cropper against eventual winner Rafael Nadal.
He was equally as competent at Wimbledon reaching the Quarter finals, where again he met Andy Murray. But this time Murray got the better of him, Murray went on to finish runner up.
CSKA Moscow v Paris Saint Germain; Saturday 14th July 16:00
Over 2.5 goals lay bet with Betfair 109/1.
It may only be a friendly but this is likely to be an entertaining match.
Paris Saint Germain are now one of the richest clubs in the world thanks to some foreign investment. The French club are courting some of the best players in the world, in a bid to return the club to former glories.
CSKA may not be as rich but they are certainly wealthy. They also happen to have a talented squad, which Europe's top teams are looking to pick apart.
You can also catch Brazil v Colombia on Saturday at 18:00