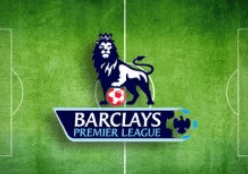 Daily Fantasy Sports Betting Sites
We all love a good fantasy football league, but did you know you can play for money? Daily fantasy sports betting sites have been around for years in America, but now it's finally landed in the UK. So where can you play fantasy sports for money? Well that's where Place a Bet Online are here to help.
We've scoured the internet to find not just the most popular fantasy sports betting sites, but ones that offer huge prize funds. Although the pickings are somewhat slim, we think you can't go wrong with any of these.
Best Daily Fantasy Sports Betting Sites
Draft Kings – 4 Bonus Plays

Fan Duel – £400 Deposit Bonus

Fantasy Premier League – Bonus Play Season Long

We're pretty sure you've played at, or at least heard of the Fantasy Premier League and Super Six. As for Draft Kings and Fan Duel, that's a whole new ball game for fantasy fans in the UK.
With the recent addition of two American giants, fantasy sports in the UK has taken a new and exciting turn. You're no longer tied to season long fantasy football competitions or weekly correct score predicting, there's now daily fantasy sports betting.
If there is something our friends across the pond can do we'll, its fantasy sports. One of the main advantages of daily fantasy sports is the prizes, there is some serious cash to be won. The total amount of entry fees taken is believed to be somewhere in the region $3 billion for 2015, with just $250 million of that as revenue. So you can clearly see how much money is dished out to daily fantasy sports winners.
Daily fantasy sports betting is not too dissimilar from the season long game we love, it's less complicated than you would think. Instead of making your selections for an entire season, you can pick a team for daily and weekly contests. There are even beginner games you can play, so you're not thrown in at the deep end.
At Draft Kings and Fan Duel the daily fantasy sports betting usually consists of American sports, such as Basketball (NBA), Baseball (MLB) and Hockey (NHL). NFL betting does tend to dominate though, but with the move to the UK comes the addition of "Soccer".
How to play daily fantasy sports soccer
We have absolutely no doubt that the inclusion of proper football was just to please European fans, but hey we're not about to complain. Draft Kings have seen surprising growth in their football product EPL 28k Striker, where players can win a share of $28,000 and more for a meagre $3 entry.
There's even an option for the Champions League, again with a huge jackpot. Playing is not only cheap, it's also really familiar and easy.
For each game you'll pick a team from players available, but instead of a starting eleven you only need to pick eight players. Your team will consist of a goalkeeper, two defenders, two midfielders, two strikers and a utility player.
As with usual fantasy football rules there is a limit on how much you can spend, known as a salary cap. The team you put together must also consist of players from at least three teams. Each player will score points based on their performance, with points coming from goals, clean sheets, assists and even tackles. The team with the most points wins the jackpot, with the remaining prize pool spread across as many 3,000 positions.
If you fancy giving daily fantasy sports betting a try for the American sports, the premise is exactly the same. Pick your smaller team to fill the positions available, remembering to stay within the salary cap. If your team performs well then you can collect your cash, it's as simple as that!