Europa League
The Europa League is like the poor relative when compared to its richer and more popular cousin; the Champions League. It carries less adulation and prize money, in some cases it actually costs a club more to take part than they earn in prize money; this is part of the reason it is considered Europe's second cup competition.
The UEFA cup was first introduced in 1971 as a European tournament for the highest placed teams from the European leagues who had not qualified for the European Cup or the European Cup Winners Cup. It was a straight knockout tournament, with each round being held over a home and away leg. The final was also played over two legs, the first ever final was an all English affair between Tottenham Hotspur and Wolverhampton, with Tottenham lifting the trophy at their home stadium with a 3-2 aggregate victory over Wolves.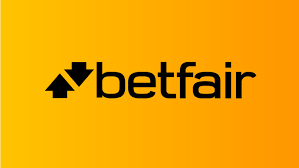 The UEFA Cup was merged with the Cup Winners Cup in 1999, which meant that the competition would now include the winners of domestic cup competitions; this move made it a larger and more prestigious tournament, but maintained the knockout format.
The UEFA Cup introduced a group stage in 2004 to accommodate the increase in the number of teams, but due to falling popularity with sponsors and fans and the success of the renovated European Cup; a third change was required by UEFA to rejuvenate the competition.
The UEFA Cup was merged with the UEFA Intertoto Cup, which again increased the number of teams taking part and was rebranded as the Europa League. The group stage format was kept and the number of groups increased, but the biggest change in the format was probably the most controversial and is still a topic of debate.
Following the conclusion of the group stages the tournament reverts to a straight knockout competition, but the top two placed teams from the group stage are now joined by a team from the Champions League. Teams who finish third in their Champions League qualifying group drop into the knock out stage of the Europa League, which is played over two leggs until the final.