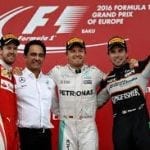 European Grand Prix 2016 Round Up
On Sunday the F1 show moved to the brand new circuit at Baku in Azerbaijan, this is another street circuit and it takes the drivers through the old section of the city, which is classed as a world heritage site.
The track has a few long straights but also some extremely tight corners, which over the weekend caught out a few drivers.
Lewis Hamilton made a bad mistake at the end of p3 in qualifying to leave him tenth on the grid, his team mate Nico Rosberg did what he needed to do to take pole.
From a good start Nico took command of the race to finish on the top step of the podium, Lewis could not keep up due to his car engine being on the wrong setting for the race.
He asked for advice from the pits, but due to new rules he could not get the information he required, fortunately after trying many different settings he hit the right one but not soon enough to do better than fifth.
Sebastian Vettel moved past Daniel Ricciardo when the Australian driver pitted early on lap six, to put on pirelli super soft tyres.
Vettel continued to secure a very well earned second, his team mate Kimi Raikkonen had another unlucky race, he suffered late E R S problems and was passed by Sergio Perez on the last lap to lose a podium finish.
Perez had badly damaged his car at the end of early morning practice after putting his car in the wall, leaving his pit crew just a couple of hours to put it back together for him to qualify.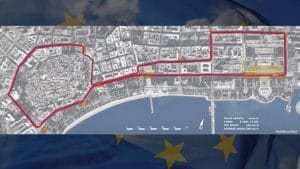 Replacing the gear box after the crash resulted in a six place grid penalty, but Perez drove a superb race to take third place, we are sure his pit crew will have forgiven him for the extra work.
Mclaren are still having a tough time, Jenson Button finished just outside of the points and Fernando Alonso took fourteenth, retiring with downshift problems.
What exactly has happened to this once proud team? It has been many years since they took a podium never mind a win. The team don't seem to be making progress and they have two of the most experienced drivers in F1, both world champions.
Alonso has a contract to drive for Mcaren next year, though why he does not try to get out of it is a mystery to us, it looks like Button will retire as the team will be looking at the new young drivers.
We can't see Jenson taking a seat with an also ran outfit, we have seen drivers in the past do it and it doesn't work, having said that Mclaren is making him look bad.
Nico Rosberg extended his championship lead to 24 points, quite a leap from the nine Lewis had brought it back to, we are sure he will be looking to make that back up in the next race though.
The next race is in two weeks in Austria at the Red Bull Ring.
European Grand Prix Result
Nico Rosberg.
Sebastian Vettel.
Sergio Perez.
Kimi Raikkonen.
Lewis Hamilton.
Valterri Bottas.
Daniel Ricciardo.
Max Verstappen.
Nico Hulkenberg.
Felipe Massa.
Stats for Europe G.P.
Circuit name Baku City Circuit.
First G.P 2016.
G.Ps held 1.
Laps 51.
Circuit length 3.732 miles.
Race distance 190.171 miles.
Direction Clockwise.
Winners from pole 1.
Race start U.K 2pm.