F.A. Cup
You've just about finished the leftover turkey from Christmas and probably put on a few pounds from the festive feast. Fireworks are still popping as others continue to welcome in the New Year and your car is probably snowed in or frozen.
This can mean only one thing!
The F.A Cup third round is here and the big boys have come out to play.
Having whittled down the pack in the first and second rounds through November and December, the Premier League teams enter the fold and this usually brings a good mix of high profile games and the odd David and Goliath contest with a non-league or lower division club.
The F.A Cup is the oldest trophy tournament in the world and probably the most prestigious in domestic football. Players from all over the world dream of playing in the F.A Cup and only a small percentage realise that dream.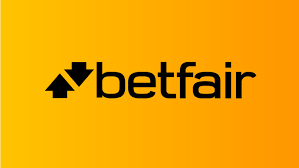 Part of the magic of the cup lies in the fact that the competition is open to entrants in most leagues across England. From the Premier League down to local non-league part time and amateur teams.
This often brings up a delicious tie between teams at the opposite end of the spectrum and the nation can get behind the underdogs to drive them on to victory; with the exception of the fans of the big team involved.
Manchester United are the current record holders for most F.A Cups won, currently 11. Followed by Arsenal with 10, but their last recorded victory was way back in 2004 when they beat Millwall 3-0. Despite this they will always be considered favourites to win the tournament.
United caused uproar when they chose not to take part in the 1999-2000 F.A Cup, opting instead to take part in the inaugural Club World Championships, as a result of their Champions League triumph in Munich, in which they performed miserably.
Ironically the club said they did not want to devalue the competition by fielding a weaker team, succeeding in doing just that by not taking part at all.
The F.A Cup is also one of the most watched sporting events across the globe. The rights of which provide huge revenue for the Football Association and like most football fans in the UK we'll be glued to the TV for every round.