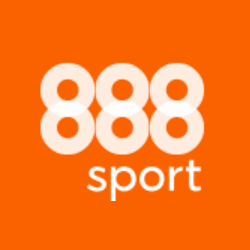 F1 Abu Dhabi Review
What looked to be a pretty innocuous race turned out to be anything but!
The "Iceman" Kimi Raikkonen took his first win since his return to F1 and Lotus-Renault's first for the team. He was hounded toward the end of the race by Fernando Alonso, who was keen to capitalise and narrow the championship lead. But Raikkonen kept his cool in the latter stages of the race and fended the Spaniard off.
There were many incidents throughout the race, which lead to two safety cars being deployed. The first came during a collision between Nico Rosberg and Narain Karthikeyan on lap 9, when Nico drove into the back of Narain's ailing HRT which was slowing down due to engine failure. The second came from an involvement between Perez and Di Resta, which resulted in Perez making contact with Grojean and Webber.
There must have been mixed emotions this weekend for the title leader Sebastian Vettel, as the german had qualified fourth ahead of his rival [Alonso]. But due to running out of fuel on his in-lap at the end of qualifying, the team were unable to provide the marshals with a 1L sample of fuel for inspection which resulted in the FIA excluding the driver and pushing him to the back of the grid. But Sebastian fought hard and took advantage of the safety cars to take an important third place, to minimise and points deficit between him and Alonso.
Lewis Hamilton must still be shaking his head in disbelief that he has yet again retired whilst leading the race. He took an emphatic pole position during Saturday qualifying and seemed to be invigorated by the McLaren's performance. But as had been the case a number of times this season, the Brit had to retire out of the race on lap 20. An engineer on the radio saying that it was to do with the power on the car, this is now the fifth time Lewis has retired this year and has certainly impacted on his championship chances early on.
With two race to go it now leaves the championship down to just Sebastian and Fernando. With just 10 points between them, it's going to be difficult to pick who's going to end the season on top!
Next is the penultimate race of the season, American Grand Prix in Austin, 16-18th November
Yas Marinas – Race Result:
Raikkonen
Alonso
Vettel
Button
Maldanado
Kobayashi
Massa
Senna
Di Resta
Ricciardo
Schumacher
Vergne
Kovalainen
Glock
Perez
Petrov
De la Rosa
Pic
Grosjean
Webber
Hamilton
Karthikeyan
Rosberg
Hulkenberg
Championship Standings:
1) Vettel [255]
2) Alonso [245]
3) Raikkonen [198]
4) Webber [167]
5) Hamilton [165]
6) Button [153]
7) Massa [95]
8) Rosberg [93]
9) Grosjean [90]
10) Perez [66]