F1 Belgium GP Review: Chaos in Spa Gives Jenson a Critical Win!
Jenson Button has clearly benefited from the summer break and got his
mojo back, after he dominated both qualifying and the race at an
eventful Spa.
There was much chaos into the first corner when Romain Grosjean
swerved and clipped the rear of Lewis Hamilton's car, which resulted in
them both colliding into championship leader Fernando Alonso and
ending all three drivers chances of good points; and more importantly
any chance Lewis may have had of closing the gap on the title leader.
Jenson's consistency throughout the race gave him a dominant victory
and brings him back into contention for the championship; moving him
to sixth place and 63 points behind Alonso.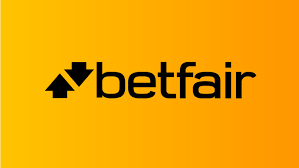 Sebastian Vettel had a fantastic race fighting his way up to 2nd in a
Red Bull, that was clearly lacking performance and straightline speed. But pulled off some great overtaking moves, in particular on Michael
Schumacher during lap 20, just before Michael went into the pits.
Another strong performance and podium place came from Kimi Raikkonen
in the Lotus, who took 3rd place with some heart-stopping overtaking
manoeuvre round the outside of Eu Rouge on Schumacher.
Seven-times world champion Michael Schumacher was involved in much
action throughout the race, but unfortunately was let down on his pit
strategy as he began to struggle on a 1 stop. Which meant he
and the team had to change to a 2-stopper and dropped down the places
to 7th.
A noticeable mention should go to Nico Hulkenberg who kept up with the
top racing pact to take an important 4th place, in a Force India that
continues to improve.
Next is the Italian Grand Prix at the Monza, 7-9th September.
Spa Francorchamps – Final Top 10:
1) Button
2) Vettel
3) Raikkonen
4) Hulkenberg
5) Massa
6) Webber
7) Schumacher
8) Vergne
9) Ricciardo
10) Di Resta
Championship Standings:
1) Alonso [164]
2) Vettel [140]
3) Webber [132]
4) Raikkonen [132]
5) Hamilton [117]
6) Button [101]
7) Rosberg [77]
8) Grosjean [76]
9) Perez [47]
10) Schumacher [35]