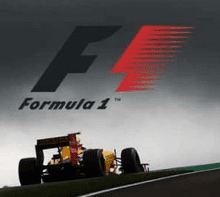 F1 Betting Tips: Hungarian Grand Prix 2012
The Hungarian GP has always been a favourite of the fans and has had a number of noticeable races over the years. From Mansell clinching the championship in '92, to Jenson Button taking his first race win in the BAR. It always brings excitement and drama, so given the current 2012 season this year's race should not disappoint.
This is the final race before the F1 circus goes for its summer break and it's important for the drivers to end on a high, this is generally regarded as the turning point of the season. As highlighted by Fernando Alonso, it's at this point where drivers can quickly fall out of contention for the championship.
Hungaroring is quite a technical track as it combines a number of tight and twisty corners which demand a lot of focus from the drivers.
The run down to the first corner is quite long so expect to see the full use of KERS on the first lap, followed by slow second and third corners which normally see a number of positional changes.
It will be crucial for the teams to get tactics right this weekend, as there are few places for overtaking apart from the main straight.
The track is rarely used for most of the year which leaves it unmaintained and full of dirt and debris, so it's important for the title challengers to clinch pole position which is on the cleaner side of the track.
Ferrari will want to continue with their recent form to further extend Alonso's lead in the drivers' championship. Given the tracks lack of top-line speed and Ferrari's well balanced chassis, expect to see both drivers performing well this weekend.
Last year saw Jenson Button taking an important win, in a year where Sebastian Vettel ran away with the championship.
McLaren's much needed upgrades in Germany showed that the team is catching up in race performance and improvements in their team strategy recently will make them a threat.
Pre-Qualifying Podium Prediction:
1) Vettel
2) Alonso
3) Hamilton
KEY STATS
Venue: Hungaroring, Budapest (1986-present)
Length: 4.381km
Laps: 70
Lap record: 1m 16.207s – Michael Schumacher, Ferrari (02')
2011 Winner: Jenson Button, McLaren