F1 Hungarian GP Review: Hamilton's Championship Back on Track
Lewis Hamilton was able to fend off both Lotus drivers to bring him back into contention for the championship.
Hamilton lead from the start and apart from locking up into the first corner had a flawless race, during and after the final pit stop. He produced some excellent qualifying-timed laps which ensured he was ahead of Kimi Raikkonen.
After the race Lewis commented that, if it were not for the difficulties in overtaking in the Hungaroring it may have been a different result.
Indeed it was noticeable that the Lotus cars had much better pace in the final stint, with less fuel than McLaren. Even with Raikkonen's tyres having 5 fewer laps on them he was unable to capitalise and win.
Both Lotus drivers had an excellent race and proved that the upgrades they had brought, made a significant improvement to the cars. Romain Grosjean kept the pressure on Hamilton for the first 40 laps but was squeezed out by Raikkonen on his final pit-stop, which must have made a heart-stopping moment for Team Lotus when both drivers made contact into the first corner with Raikkonen edging out ahead.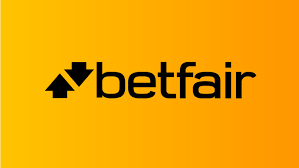 Jenson Button had a fairly consistent race compared to previous events. He nudged ahead of Sebastian Vettel into the first corner but was unable to keep up with the pace of his team mate, finally finishing in sixth place.
The removal of the Red Bull's manual adjustable front suspension this weekend appears to have had an impact on their performance, although Red Bull contest they never had such a device.
Fernando Alonso won't be too disappointed with the overall race result, as neither of his nearest rivals in Webber and Vettel gained any significant ground on him and he now goes into the summer break with a commanding 40 point lead.
Next is the Belgium Grand Prix at Spa Francorchamps in 5 weeks time,
31 August – 2 September
Hungaroring – Final Top 10:
1) Hamilton
2) Raikkonen
3) Grosjean
4) Vettel
5) Alonso
6) Button
7) Senna
8) Webber
9) Massa
10) Rosberg
Championship Standings:
1) Alonso [164]
2) Webber [124]
3) Vettel [122]
4) Hamilton [117]
5) Raikkonen [116]
6) Rosberg [77]
7) Button [76]
8) Grosjean [76]
9) Perez [47]
10) Kobayashi [33]