F1: Webber Closes the Gap on Alonso
Mark Webber to win the F1 Championship, 5/1 with Betfair.
Mark Webber took his second win of the season at the British Grand Prix, to edge ever closer to the championship leader Fernando Alonso; to just 13 points.
Alonso had led for most of the race, but towards the end it was tyre strategy that decided the outcome.
With 4 laps remaining Webber with a fresher hard tyre compound, which proved to be the better race tyre and in true aussie grit overtook the Ferrari round the outside of Brooklands.
Had Alonso stayed out a few laps later and changed to the softer set, although he may have been behind Webber, at least it would have given him an opportunity to get back at Mark and challenge for the lead instead of being a sitting duck for the Red Bull.
Ferrari will need to rethink their strategy, as this is now the third time in not so many races where Alonso has missed out on maximum points.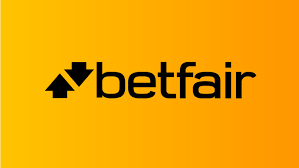 Further down the field, Sebastian Vettel had a fairly quiet day in the office and took third place ahead of Felipe Massa.
It was a different case for the three british drivers, Paul Di Resta who has continued to improve in the Force India ended his race early on.
His right-rear tyre was clipped by Romain Grosjean in the Lotus into the fourth corner of the first lap, which left him with a puncture and although he was able to nurse the car back to the garage, he was forced to retire soon after.
Further woes at McLaren continued as during qualifying Jenson Button failed to get out of Q3 and was down in 18th. Also Lewis Hamilton who looked strong during friday practice, ended the session starting in 8th.
Although Button improved on his qualifying position to finish 10th, it must seem a long time ago from the start of the season in Melbourne where he won the first race so confidently.
Lewis took a cautious start to the race and couldn't keep up with the pace of Ferrari and Red Bull finishing in 8th place.
Although the weather may have played its part, it leaves McLaren to ask some difficult questions about their setup during race weekends and how much ground the rest of the F1 paddock have made.
In particular Ferrari, who had a very difficult winter testing and start to the season, but seem to have leap-frogged McLaren in performance.
Next is the German Grand Prix in Hockenheim, 20-22 July.
Silverstone – Final Top 10:
Webber
Alonso
Vettel
Massa
Raikkonen
Grosjean
Schumacher
Hamilton
Senna
Button
Championship Standings:
Alonso [129]
Webber [116]
Vettel [100]
Hamilton [92]
Raikkonen [83]
Rosberg [75]
Grosjean [61]
Button [50]
Perez [39]
Maldonado [29]