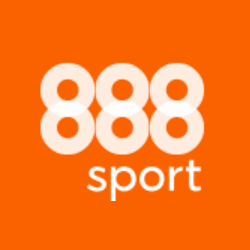 Froch v Groves the Rematch
Oh its on baby, the Froch v Groves rematch, one of the most eagerly anticipated events in world boxing, has been scheduled for May 31, 2014, with the location yet to be determined; though initial plans are suggesting it will be held at a football stadium.
Boxing fans from around the world have been calling for this rematch, from the moment the clash between Carl Froch and George Groves was stopped and Froch awarded victory by technical knock-out.
Carl Froch retained his WBA and IBF titles thanks to the ninth-round stoppage in the original and hotly contest Froch v Groves fight last November. But Londoner Groves hopped straight on the defensive and complained the fight ended too soon.
As expected Froch has a different view of events and has wasted no time in stoking the media fire and war of words which will no doubt burst into flames once again.
"I know that George Groves was gone, even the people that thought the referee stopped the fight too early, still agree that the fight was only going one way; which was George Groves being flat on his face."
"He knows he was badly hurt and the referee did him a massive favour. But there's still the question mark hanging over us and now I finally have the chance to put that to bed and that is what I am going to do."
Despite Froch's defiant stance, Groves was ahead on all three judges' scorecards, having floored the champion in the first round and his appeal to the IBF last month led to the governing body ordering the rematch.
Froch was left with no option but to give up the title or give the country what they want, Froch v Groves The Rematch.
Froch v Groves Betting
Froch v Groves II is expected to break the box-office record for a British fight, with Old Trafford in Manchester and Arsenal's Emirates Stadium being suggested as possible venues; from a betting point of view it's likely to have the bookies going blow for blow to get your business.
As always Place a Bet Online will be scouring the betting sites looking for the most lucrative Froch v Groves betting offers, posting as many as possible on this site as and when they are announced; but to make sure you don't miss any you may want to follow us on Twitter and Google+.