German Bundesliga
The Bundesliga is the top division in German Football and one of the best in Europe and the world. But unlike Europe's other top football leagues, the Bundesliga is relatively young.
The Bundesliga and the rest of the national football league structure was only formed in 1963. Prior to this West German teams played in sub-regional amateur leagues until 1949, when part time professionalism was introduced, resulting in only five regional premier leagues remaining.
East Germany established its own national league system in 1950 with the top division consisting of fourteen teams, two of whom were relegated to the lower tier at the end of each season.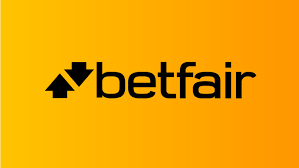 Suggestions to form a national league structure were made continuously through the 50's, as Germany's best players were being enticed by the financial offering from other fully professional leagues across Europe.
Many feared this was to blame for the notional team underperforming against their professional rivals.
Following the 1962 World Cup the decision was made by the DFB to form a national league. The first season was then scheduled to start in 1963 and at this point East Germany maintained their own current league structure.
From forty six applications sixteen teams were chosen to take part in the inaugural Bundesliga, based on previous success and their chance of maintaining financial stability.
The first league consisted of Eintracht Braunschweig, Werder Bremen, Hamburger SV, Borussia Dortmund, FC Köln, Meidericher SV (now MSV Duisburg), Preußen Münster, Schalke 04, FC Kaiserslautern, FC Saarbrücken, Eintracht Frankfurt, Karlsruher SC, FC Nuremberg, TSV 1860 München, VfB Stuttgart and Hertha BSC, Hamburg SV are the only team of the founder clubs never to have been relegated from the Bundesliga.
Bayern Munich were not selected for the Bundesliga, partly due to their poor financial history and the season prior the inception of the Bundesliga, 1860 Munich had beaten Bayern to the league title, they did however gain entry through promotion two years later.
It took Bayern Munich four attempts to win their first Bundesliga title, which was achieved in the 1968-69 season, but since then they have pretty much dominated the Bundesliga with an impressive 21 titles to date. Their closest challengers for this record are Borussia Mönchengladbach and Borussia Dortmund, who are miles behind with five Bundesliga titles under their belt.