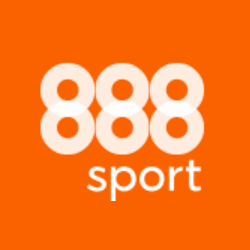 German Grand Prix 2012 – Odds and Tips
German GP Winner
Sebastian Vettel 9/4,
Mark Webber 6/1,
Fernando Alonso 15/2.
For £88 in bonus bets from 888sport
At the halfway point of the championship it's time to reflect on the season so far and it's great to say that this year has not disappointed!
The first seven races broke a new record, with a different winner in each and with 9 races gone there's still only 46 points between the top 5 (which is only 2 race wins).
From the start of the championship it's clear to see that both Ferrari and Red Bull have made leaps in performance of their cars, compared to McLaren and Mercedes, who looked to have the pace in the first few races.
W
ith only 2 races to go before all the drivers go off on their summer break, mechanics aren't allowed a holiday! It's generally regarded by the teams that drivers need to go into the break on a high, so a win this weekend would be a psychological boost.
Having come off the back of his win at Silverstone, Mark Webber will hope to continue his current form and narrow the 13 points between himself and Fernando Alonso. Although his team mate Sebastian Vettel who has never won the German GP, will want to give the home crowd something to cheer about.
Ferrari have continued to improve and Felipe Massa's 4th place in Silverstone, proves that they now have a package that can win the WDC for Alonso. But Ferrari's lack of top line speed may see them off the front row of the grid this weekend.
Mercedes will want a good result from both German drivers on their home turf and they have brought an update to the W03, which could see just that. Michael Schumacher has outperformed Nico Rosberg recently, so expect to see both drivers pushing for a podium place during qualifying.
Both Lewis and Jenson will want to put the past few race disappointments behind them. McLaren bring a number of new upgrades to Hockenheim in an attempt to turn their season around.
Perez and Maldonado will not want a repeat of their last race where they collided with each other. Maldonado in particular has come into some criticism recently due to the number of incidents he's been involved in. Both drivers have performed well this season, with strong cars and teams behind them in Sauber and Williams.
Although Lotus have shown much promise and with two great drivers in Kimi Raikkonen and Romain Grosjean, they have yet to produce a race win; could this weekend be the first?
Showers are forecasted for both Friday practice and Saturday qualifying, with scattered showers on Sunday so expected an unpredictable race.
Qualifying Podium Predictions:
1) Vettel
2) Webber
3) Alonso