Grand National Horse Generator
The Grand National attracts a different type of customer from the norm. For one day every year the UK and many places around the world, will come to a standstill and have their one and only annual bet.
The Grand National Horse Generator page from Coral, helps guide you through the process of choosing a horse for the race and placing a bet online in a fun and interactive way.
Try it for yourself using the link below; once a horse is selected you can select a stake amount and see how much it would return when you click through. Your selection is retained on the betting slip so it's nice and simple, especially for those new customers who are not regular punters!
PICK YOUR HORSE WITH CORAL NOW
Alternatively, if your not just a once a year gambler or prefer to try and make your own pick; to see if you have what it takes to beat the bookies. We asked our resident Horse Racing expert to put together this Grand National Betting Guide.
Did you know you could back a horse using mobile phone credit?
CORAL SURVEY REVEALS HOW YOUR OCCUPATION AND WHERE YOU LIVE DETERMINES HOW YOU PICK YOUR HORSE
It was the number one googled event of 2017 and once again on Saturday 14th April, millions will tune in for the world's most famous horse race, The Grand National.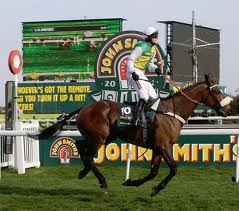 In a survey of 2000 adults by bookmaker Coral, your occupation and where you live could determine how you choose your winner. According to the survey, the further north you go, the more likely you are to get technical with your bet, with a quarter of Geordies (25%) and Scots (19%) preferring to study the form or follow a newspaper tipster. At the other end of the country, southerners are more likely to use a lucky number (19%) or amusing name (31%).
Your occupation can also offer clues as to how you will bet, with almost half of students (44%) picking their horse based on an attention-grabbing or amusing names, whilst a third of housewives like to get personal, picking their bet based on a name that means something to them (33%). Marketers and graduates are the most likely to pick their horse based on the colour of a jockey's silks (15%), while architects are most likely to have a favourite jockey (14%).
Pilots, air stewards or travel agents, are twice as likely (46%) as someone working in IT (23%) to use a lucky number and to stick to the same number each time, while half of househusbands either use their own birthday or the combined age of their kids to pick their lucky number.
Simon Clare, PR and Broadcast Director at Coral comments: "Although the individuals stakes are low, the sheer volume means the Grand National is always a bumper time for bookies." Clare adds, "Whether you're a builder in Yorkshire or a teacher in London, it seems that we all like to have a punt on the race and we're hoping for another record-breaking year."
Age can be a factor too when picking your horse, the older you are, the more likely you are to leave everything to chance by sticking a pin in the paper; with a fifth of retired Brits (19%) using this method. People in their 30s are most likely to have a favourite jockey, while those in their 20s enjoy an amusing name.