Haye vs Chisora
Upton Park, London, 14 July 2012
Haye to win by KO, TKO or DQ 7/4 Betfair.

This has been the match up everyone has been waiting for; well in both boxing camps anyway.
Thanks to the Luxembourg Boxing association, we now have an official version of the handbag fight that took place following the Klitschko – Chisora fight in February of this year.
Haye had initially been negotiating to fight Klitschko after putting retirement on hold, but Klitschko instead chose to fight Chisora.
After a verbal encounter during the post-fight press conference, in which Haye openly and flippantly referred to Chisora as a loser, Chisora then childishly challenged Haye to "call him that to his face".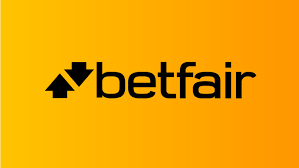 A melee subsequently ensued, as Haye threw the first punch with what appeared to be a bottle in his hand. It wasn't the only weapon used by Haye as he was also seen swinging a camera tripod; he may have just taken umbrage with Nikon.
Following the mini rumble, there was still clearly no love loss; Chisora had claimed on several occasions that he would shoot David Haye.
Both fighters were lucky not to face charges with German authorities, but Chisora was not so lucky with the BBBoC. The British Board withdrew the boxer's licence following the brawl, whereas Haye opted not to renew his licence when he retired last October.
As a result of neither fighter holding a British Boxing Licence, a deal had to be done with the Luxembourg Boxing Association, which meant the fight could take place.
Haye is considered the favourite for the fight, given his more high profile fighting history; he gained national notoriety following his "David and Goliath" WBA Heavyweight title fight against Nikolay Valuev.
During a display of efficiency and accuracy, Haye also broke his right hand on route to a point's victory over the Russian.
Chisora made his professional debut in 2007 with a win over Istvan Kecskes by technical knockout, he then went anther thirteen fights unbeaten, including the British heavyweight title win against Danny Williams, and his Commonwealth Heavyweight Title win over Sam Sexton.
He lost both titles in his next fight against Tyson Fury, which was also his first of three career defeats so far, the last of which was against Klitschko and eventually instigated his grudge match with Haye.