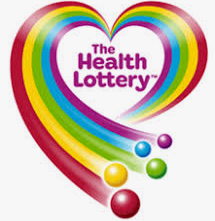 Health Lottery Review
Unfortunately there is no promotional scheme available on the Health Lottery to assist us in advertising the site. As such we have provided you with an alternative called Betfred, which is an impressive site offering a great range of lotto options.
Are you sick and tired of wasting your money on Lotto and Euro Millions tickets, only to be left disappointed with £10 at best? Have you considered trying your luck with the Health Lottery, as it has more draws and increased odds?
As you can imagine at Place a Bet Online, we like to do things a little differently. As you stand a better chance of winning the Health Lottery, we thought that would be a great place to play lotto online.
What is the Health Lottery?
The Health Lottery was established and launched in 2011, as a genuine alternative to the National Lottery. People were becoming disillusioned with Lotto, as changes were shortening the chances of winning. There was clearly a gap in the market that needed filling and HL did so perfectly.
Part of the appeal is the charitable donations they make, to good causes spread across the UK. Made up of 51 society lotteries, the Health Lottery is actually one of the biggest fundraisers in the country.
Each society lottery is fully licensed and monitored by the Gambling Commission, ensuring they meet all legal and social requirements. The money raised from ticket sales is used by each respective areas, with each lottery takes turns at participating in the draw. This ensures the charitable donations are equally spread across England, Scotland and Wales.
How to play Health Lottery
There are actually five draws that take place each week, which is already more impressive than Lotto. The draws are televised on Channel 5 every Tuesday, Wednesday, Thursday, Friday and Saturday.
Tickets prices are also much more affordable at just £1 each, essentially making it 3 for the price of 2. The premise is still the same though, you simply pick five numbers between one and fifty.
The jackpots may not be as jaw dropping as lotto, but you are actually 21 times more likely of winning the Health Lottery. Though there are still some life changing amounts to be won, which are as follows;
5 numbers: win up to £100,000
4 numbers + bonus ball: £10,000
4 numbers: £250
3 numbers + bonus ball: £50
3 numbers: £20
2 numbers + bonus ball: £10
If you fancy something a little different from the usual Lottery draw, you can also purchase scratch cards online and play instant win games.
At the Health Lottery you can also enjoy fun and generous promotions, these promos change on a monthly basis. Previous promotions include 70% cash back on ticket purchases and summer raffles.